When I think of my home, I think of Mejadra; maybe this is why I cook this dish for my family at least once a week (and leftovers that go into my kids' lunch boxes always make me so happy).
Everybody back home (that is Israel) knows Mejadra; in fact, I am willing to bet big money, that a simple street survey will conclude that at least nine out of ten people know this dish well.
want to see what I'm talking about? I sent one of my favorite cousins to survey the local streets of Tel Aviv. Check out this video:
Whenever I'm back home visiting my hometown, I always make sure to make it to the corner spice store in the inner market downtown.
If you're around, you will not even need directions; the scent of spices is strong enough to carry your feet right to it!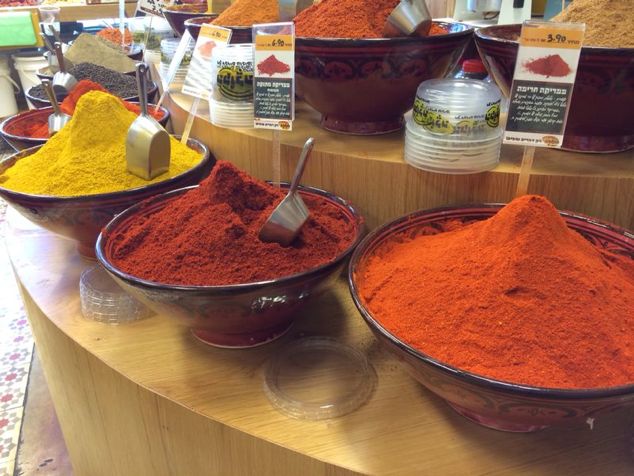 You can find there any type of spice, some are piled up high, some are stored in special containers, some are grind up to order… and for me it's the cumin that brings it home… and in a way, this is what this dish is all about.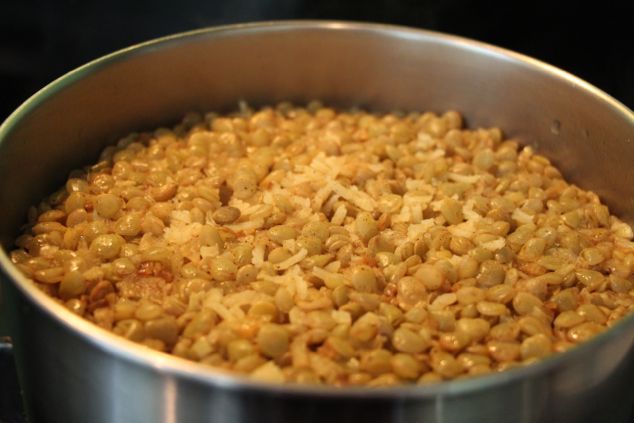 I am a HUGE fan of Mejadra; it is the perfect side dish which compliment anything else you put beside it on a plate- this ancient Middle Eastern dish is popular served with meat or with simple salad, pita bread and yogurt sauce.
It is just so tasty and has the perfect combination of flavors- the lentils, cumin and onions give it such a homey taste. I never feel bad eating seconds (or sometimes even thirds), Mejadra is very nutritious and particularly helpful if you seek for healthy sources of protein.
Also it is relatively easy to make, especially if you have the concept of making rice down. I never have to run out to get the ingredients for it, they store so nicely that I can always find them around whenever I want to make it.
You will need:
1 cup of Brown Lentils
1½ cup of Basmati Rice
2 tbsp. Olive Oil
2 cloves Garlic minced
1 small Onion chopped
1 tsp. Cumin
½ tsp. Allspice
½ tsp. Turmeric
½ tsp. Black Pepper
1 tsp. Salt
2½ cup boiled Water
For crunchy addicting topping:
2 large Spanish onions
Semolina flour
1 tsp. Salt
Canola oil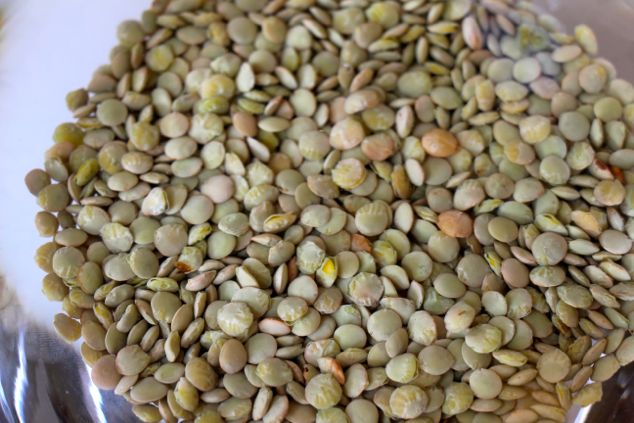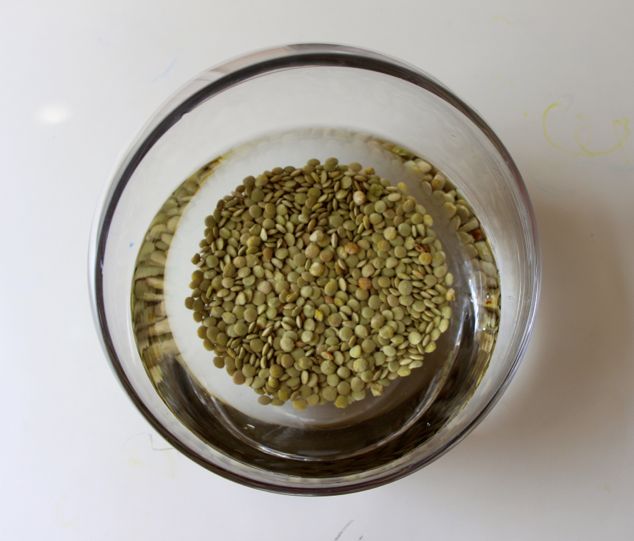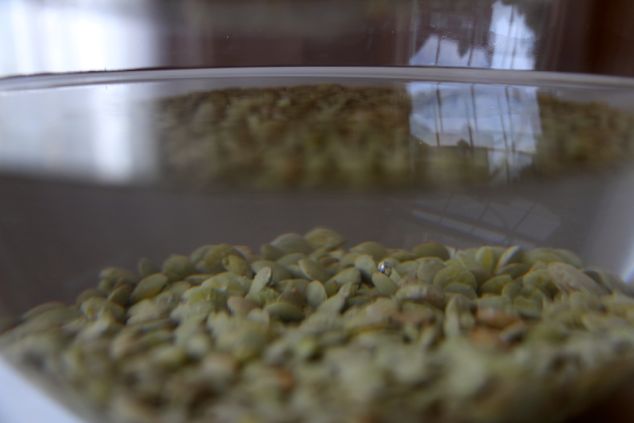 First, you want to take care of the lentils.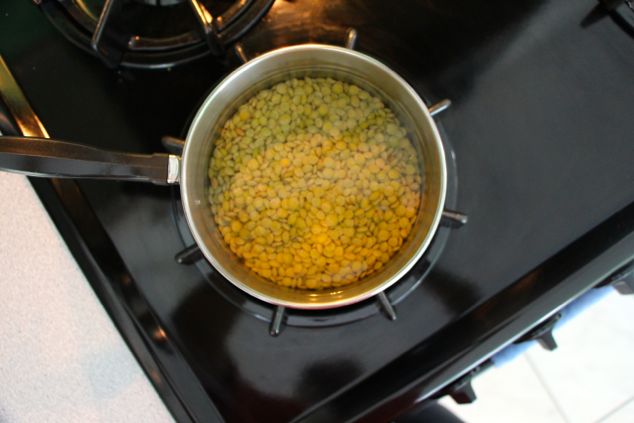 Super easy- in a small saucepan, take a cup of lentils with three times amount of cold water and bring to a boil.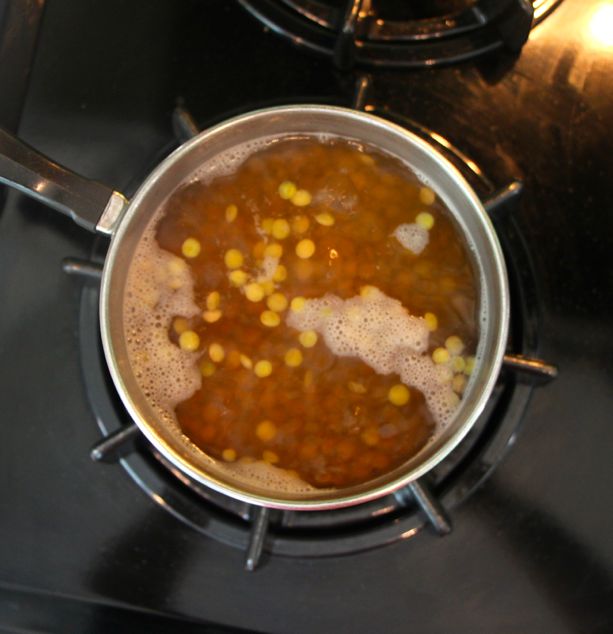 Lower the heat to low and continue cooking for about 10 minutes- lentils will soften but will still have a little bite to them.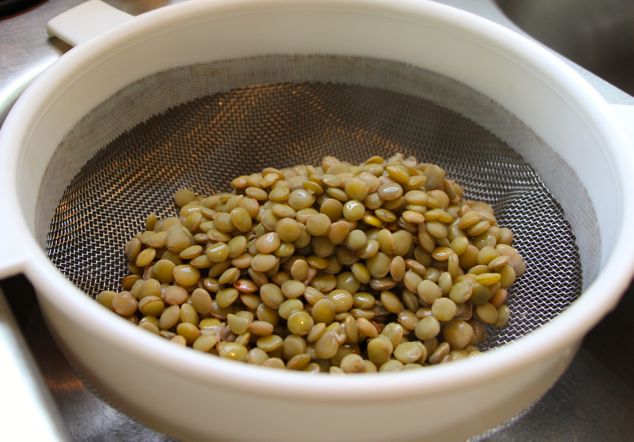 Drain and set a side. If you'd like to learn more about the different type of lentils, check out Afooda's Lentil Soup post.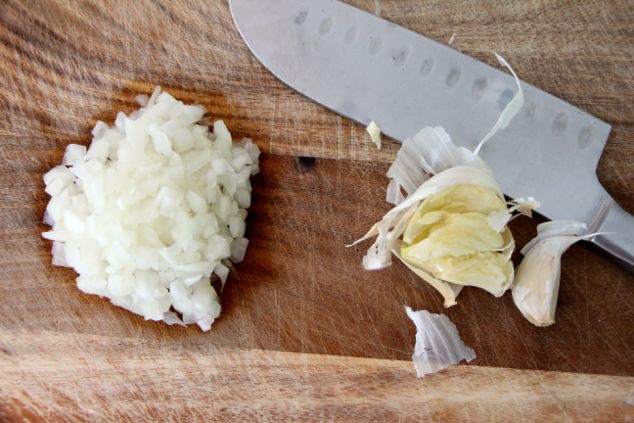 Chop the onion and garlic then start of the rice the 'pilaf way' and by that I mean: after sautéing chopped onions in olive oil on medium heat add rice and sauté, keep mixing it moving the rice around.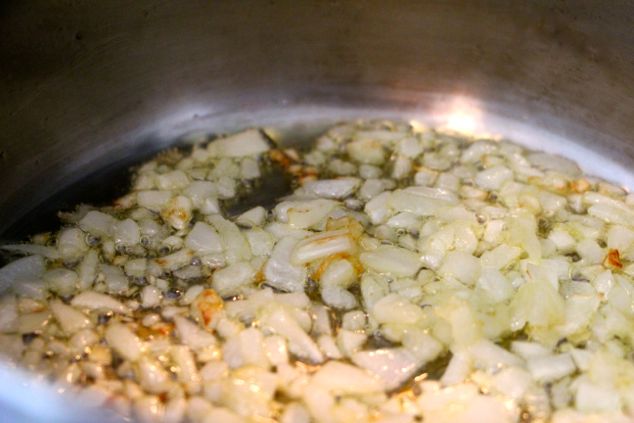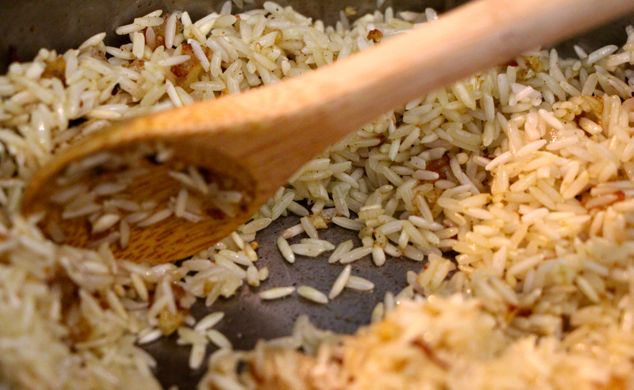 When you start smelling the nutty aroma of the rice (after about 3 minutes), add minced garlic and spices NOT including salt.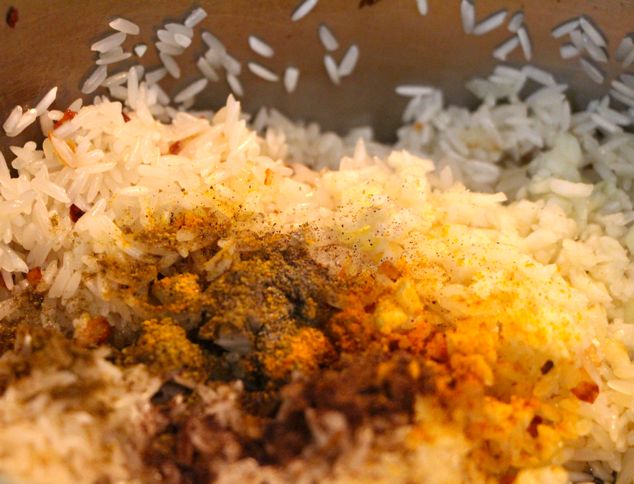 Add cooked lentils and stir well to get all flavors and spices distributed all over.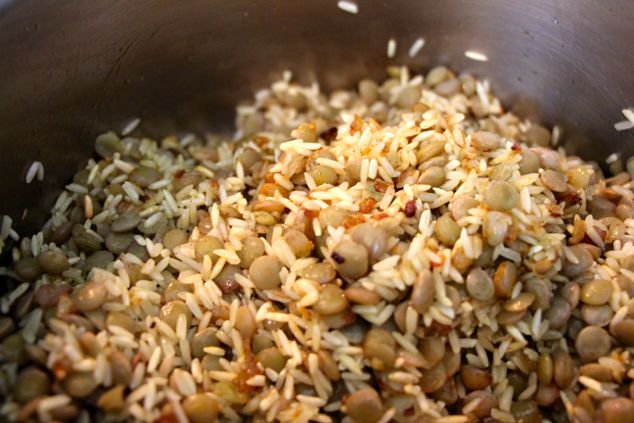 Add boiled water and salt (I use my electric kettle to boil the water in advance). Be careful of the steam coming up as you add the boiling water. Let your rice boil for couple of minutes then lower heat to the lowest heat possible.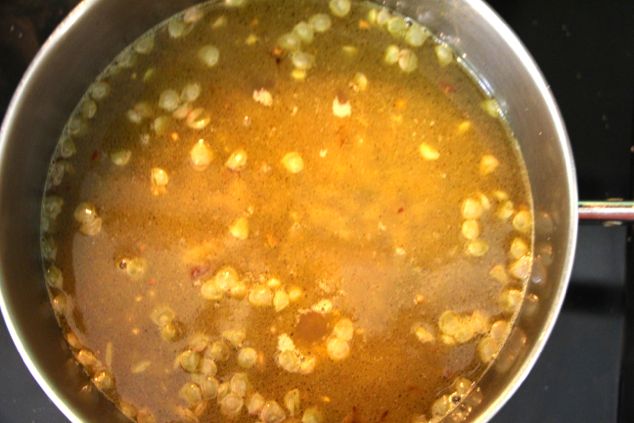 Cover the pot and let cook for about 20 minutes (if you choose to use a different kind of rice other than Basmati, you might need a little longer cooking time). Remove from heat and still covered, let it rest for 5-10 minutes.
Your mejadra is ready…Awesome!
I am crazy about onions; ever since I remember I have appreciated their AMAZING contribution to the culinary world. I heard (or maybe read) somewhere once that in the "Cooking Oscars", onions deserve the award for best supporting ingredient and I couldn't agree more with such a perfect analogy.
I love onions in any form, especially fried crunchy ones… If you are a fan as well, you want to make this AMAZING Mejadra topping, which I discovered later in life in one of Yotam Ottolenghi's recipes. I modified his version just a bit to get a little more texture and crunch effect.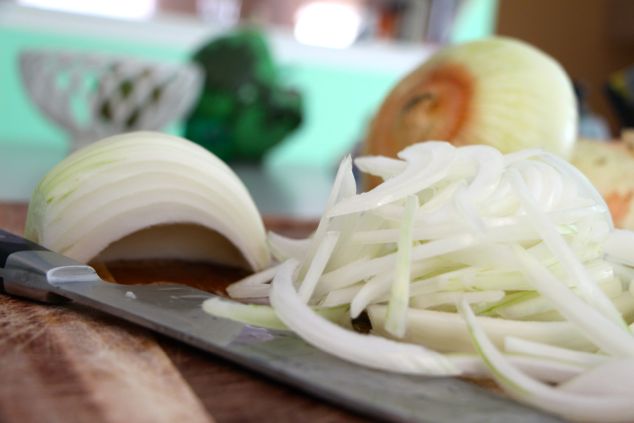 Thinly slice Spanish onions and slightly separate them into individual pieces.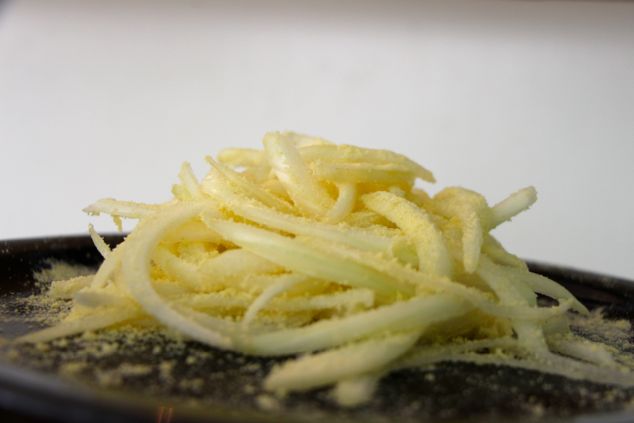 Coat with semolina flour and salt and mix using your hands getting all pieces equally coated. Fry in small batches in canola oil for 5-7 minutes in medium to high heat until golden brown.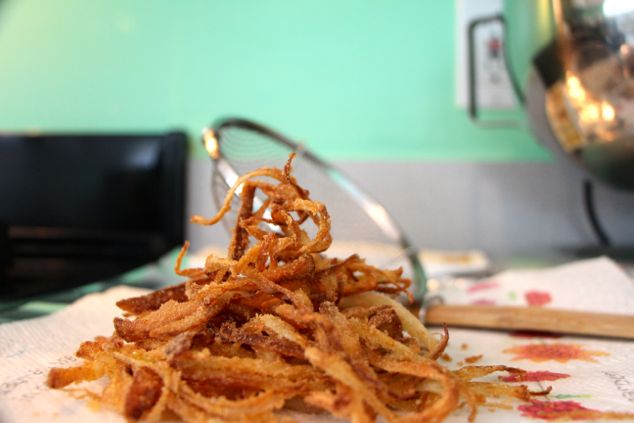 Drain on paper towel.
a little tip:
I hate having too many pots to clean, so I usually fry the topping before making the Mejadra using the same Mejadra pot. When onion frying is done, I just get rid of any leftover oils and wipe the pot clean with dry paper towel. Be careful not to get burned, the pot stays hot!
Parsley is another topping which adds healthy, fresh and great taste to this dish.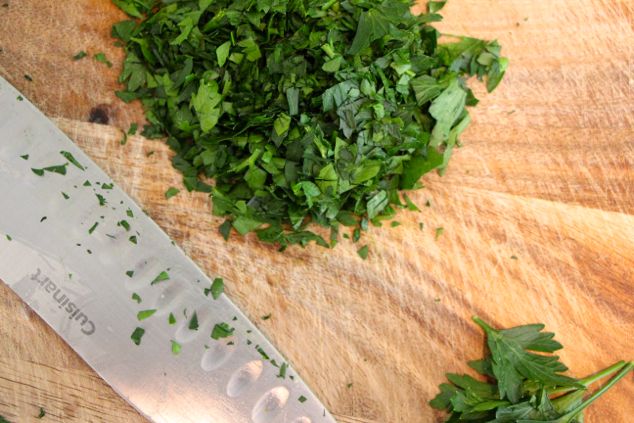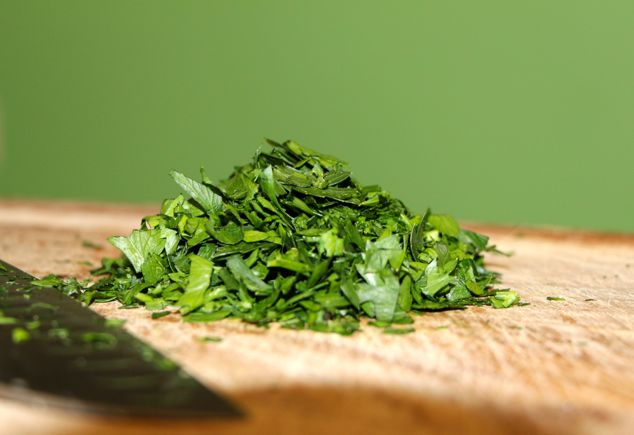 This Mejadra I must share…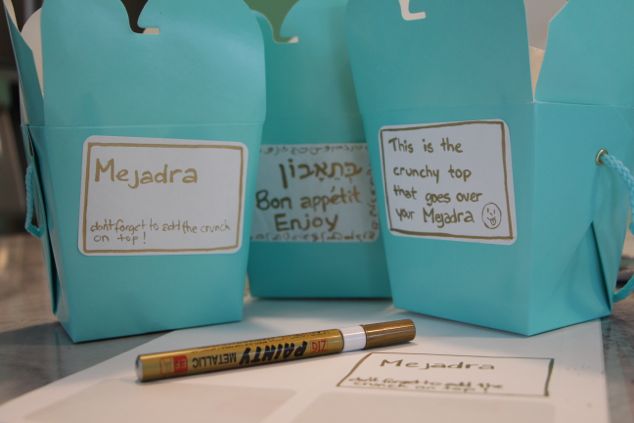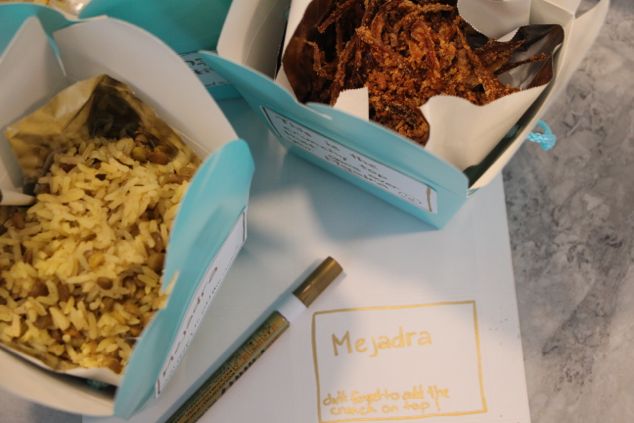 When I was looking to buy a professional camera, I knew absolutely nothing about cameras and so I needed help. I got the best help I could ever ask for which included impressive knowledge and lots patience to my questions… and so when all was done and I found my perfect camera, I made a promise to give a taste of my very first post to my adviser… I'm on my way 🙂
—————————————————————————–
Quick Recipe:
Mejadra-
Cook Lentils bring to a boil and cook for 10 minutes until soften.
Drain the cooked Lentils and set a side.
Sauté Onion, Garlic and Rice in small saucepan.
Add Cumin, Allspice, Turmeric and Black Pepper.
Add cooked Lentils.
Add boiled Water and Salt.
Cook (on low heat) covered for about 20 minutes.
Let rest still covered (with heat turned off) for about 5-10 minutes.
For Topping-
Thinly slice Onions.
Coat with Semolina Flour and Salt
Fry in hot Canola Oil 5-7 minutes in small batches
Drain excess oil onto paper towel.
Serve with chopped fresh Parsley