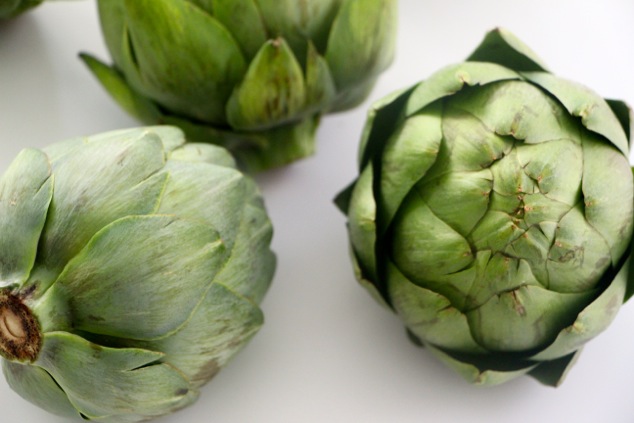 OOPS!!! Boiled Artichokes
…What's your name again?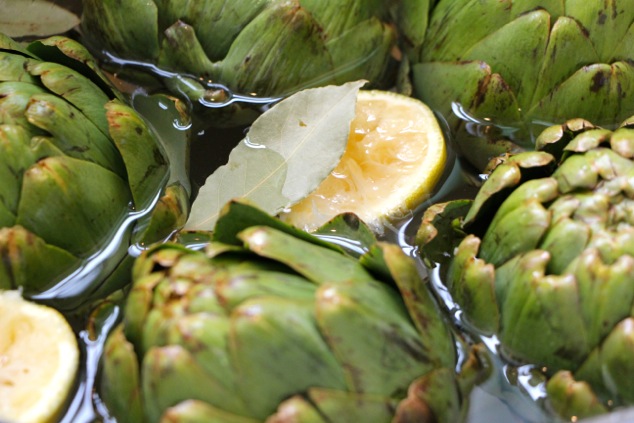 This is an AMAZING Tunisian dish that is usually served right after a meal… it is healthy, easy and has the power to pause time. In Tunisia it is called "Ganariya Maslooka" I didn't get it for a while…it sounded perfectly fine to me… When I first said it to my husband he just said "Whaaaaaat?!" It was only when I expanded my English language that I learned – this Tunisian name could potentially have problematic connotation. 🙂 I was smiling at the fact that I was still ready to have it as the head title, but after rethinking this one – I think this name is a perfect oops moment. 🙂 Lost in Translation …you can say that again. And now that the real name is out there, see why this dish is served right AFTER a meal and how easy it is to make it? Checkout Afooda's Boiled Artichokes Post.
---
OOPS!!! Checkout this TOTAL MESS! it is kind of my fault… Number one, I didn't spray the cake pan GENEROUSLY enough. Number two, I was in a hurry so I started messing with the cake and tried to get it out while it was still warm… Well, if something is this yummy, it is worth a fix. This wonderful Dried Fruit-Walnut Cake is going to be O.K! All I did was to push the parts together – just like a puzzle. I also got my Powdered Sugar to the rescue and sifted some right on top of those cracks.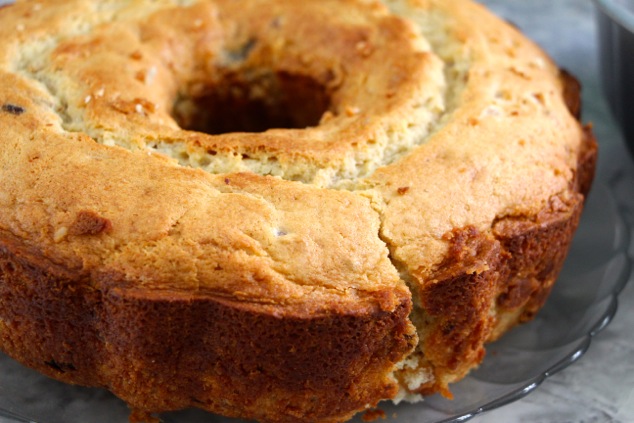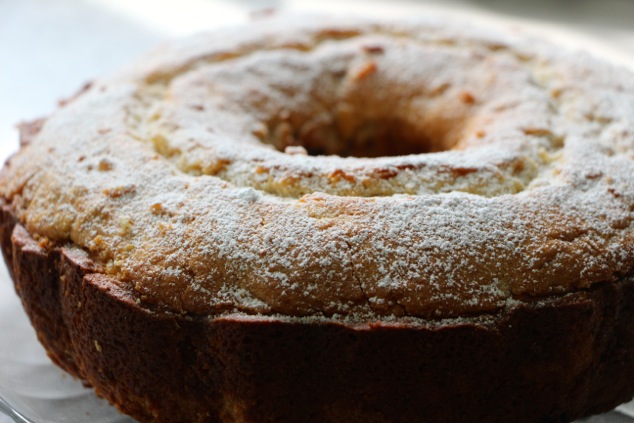 Problem Solved! Let's eat some cake! 🙂 Want to see how it is really done? Checkout Dried Fruit-Walnut Cake post.
---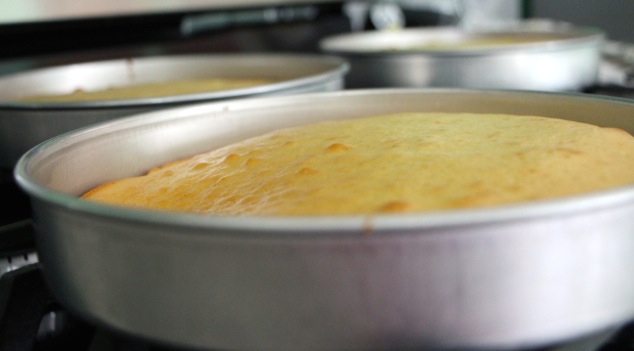 OOPS! These cake layers of a birthday cake just came out of the oven and it is pretty obvious to see what is wrong with them… I know… look at the bright side– at least they are not burnt. I know this cake will still be tasty and I can probably hide most of the unevenness with the cream, but this could have been easily avoided by a simple step – just making sure the batter is even and leveled before getting the pans in the oven. Note to self: Don't underestimate the importance of a simple step. To see how to make an AMAZING birthday cake with all steps included check out the Vintage Happy Birthday Cake post.
---
OOPS! As you know Hamentashen are all about pinching the corners… Take an extra second to make sure you do it right, or be ready for an EXPLOSION! Check out these awesome Tomato-Mozzarella-Basil Hamentashen!
---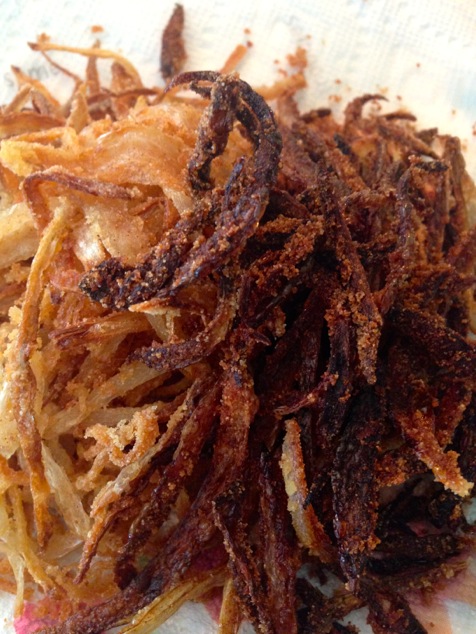 OOPS! This is what happens when you get into an interesting conversation and forget all about your Fried Crispy Onions… Burnt Crispy Onions are the new topping trend for Mejadra today…and if you're not into burnt… This is how its really done – Mejadra!
---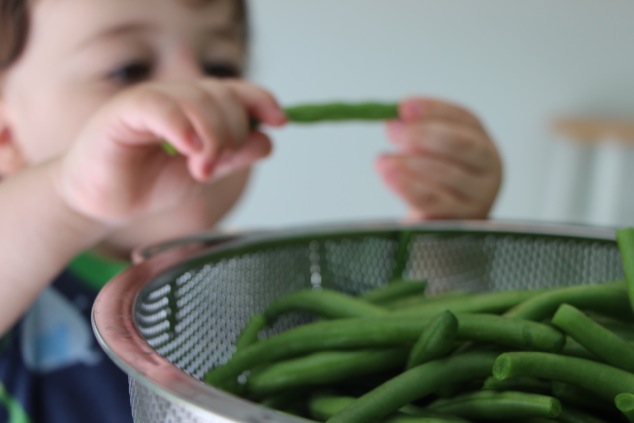 OOPS! Do NOT leave your green beans  unattended …or you will find a lot less of them when you come back 🙂 Just a friendly tip… and if you are already left with a few, here is what to do …S'lata Lubia
---
OOPS! Shakshuka Monsters!!! I haven't had the chance to share with you…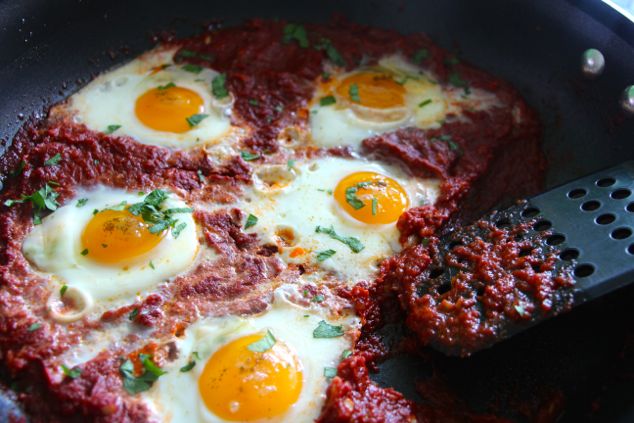 Once the Shakshuka was ready and I was ready to take my final photos, I saw my three little Shakshuka Monsters rushing to the kitchen – they were ready too…
-"Time to eat!" they told each other looking at me to confirm.
-"I'm just going to take a few photos and then we can sit; why don't you set the table?"
I was trying to buy myself some time -"Bring your favorite plates and cups…"
They were ready in no time and I was rushed to take my last few photos.
I still had the camera in my hands so I snapped a few photos of them inhaling the Shakshuka. The whole thing was gone in a matter of just a few minutes…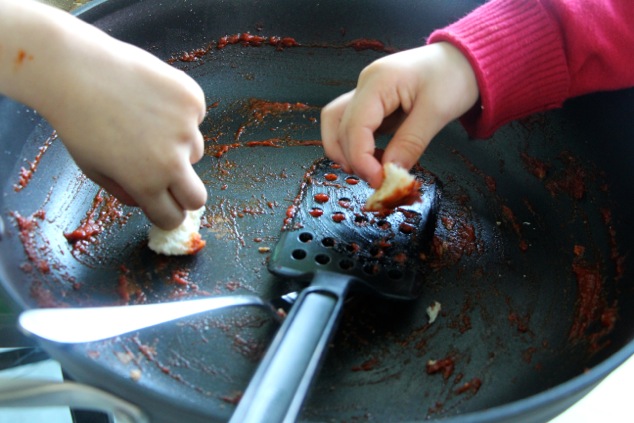 and I was so happy… 🙂