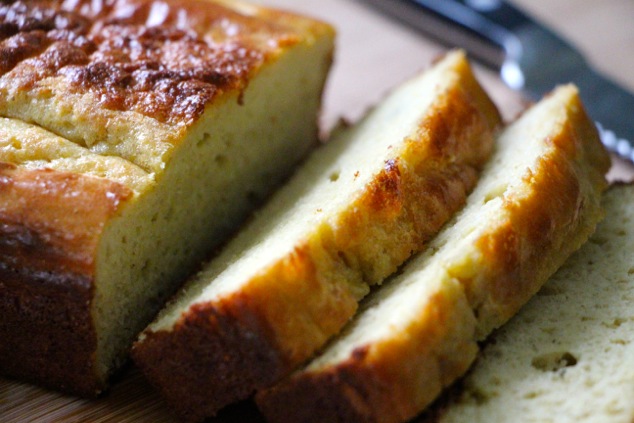 It was around Passover time a couple of years ago when I first heard of this flourless bread idea… Bread recipe that calls for zero flour (!!!) – as a bread lover I was intrigued and I had to try it for myself.
I find the use of Tehina (Tahini) is just genius in achieving that soft airy kind of texture and I have to give it to this bread, the result in texture is heavenly. The taste is different than the ordinary, familiar taste of bread; the Tehina and eggs definitely give the tone in flavor. So after tasting it, I'm still not sure if it is right to call it "bread"… However, I LOVE creating all kinds of mini sandwiches using this bread. Creating sandwiches adds a lot of flavor dimension to the bread and rather than eating it on its own, I like using it as a vehicle to other flavors… Other ideas are to serve this bread along with some flavorful spreads or tapenades. Another way to add flavor is to add chopped olives, nuts or sundried tomatoes to the mixture before sending it to bake in the oven.
You will need:
4 Eggs
2 tsp. Honey
½ cup Tehina / Tahini (Raw)
1½ tsp. Baking Powder
¼ tsp. Salt
Let's do this: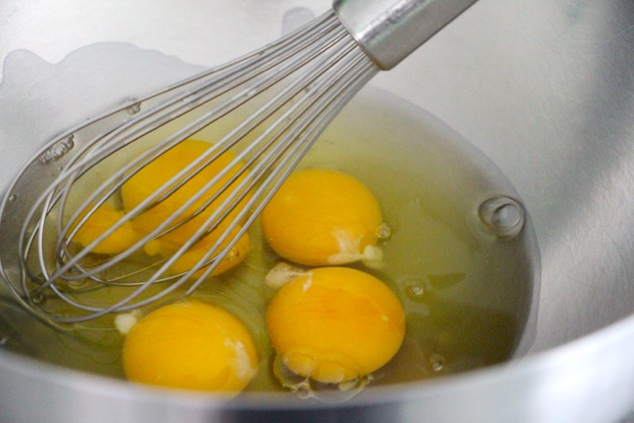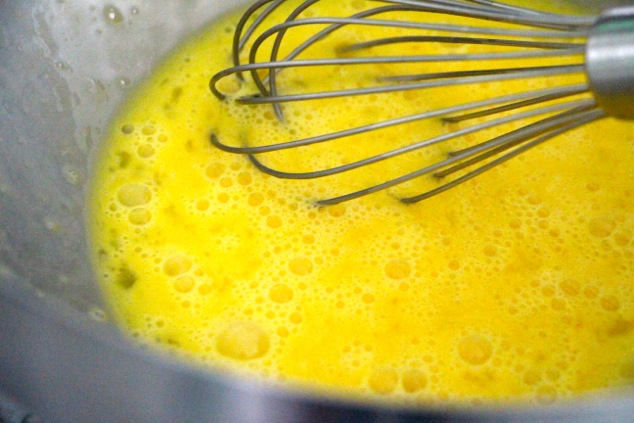 Start with the eggs and whisk them well in a big bowl.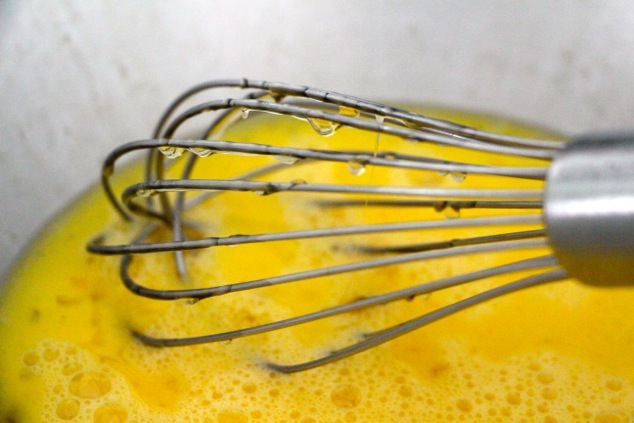 Add honey and whisk to combine.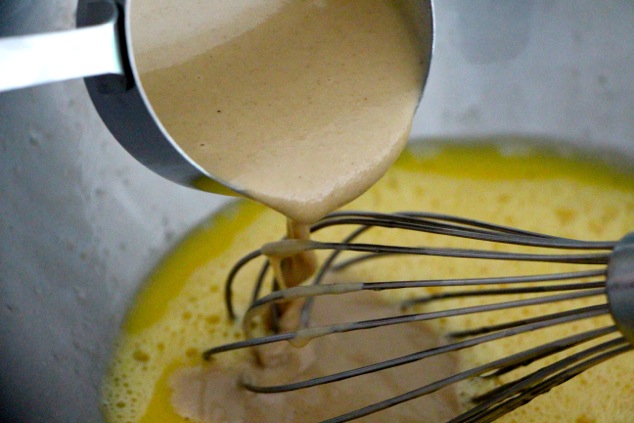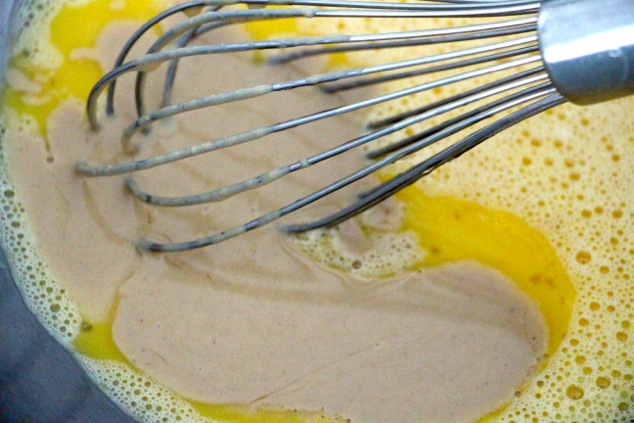 Next add the raw tehina. Tehina (or Tahini) has such a unique flavor – raw tenina is usually used to make a savory sauce [Afooda's Tehina Sauce Post], but actually it is such an amazing ingredient that can be incorporated in so many recipes. I LOVE tehina in any form…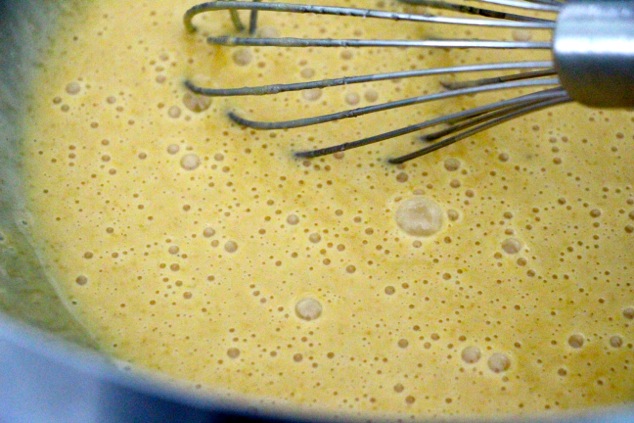 Mix the tehina into the egg mixture.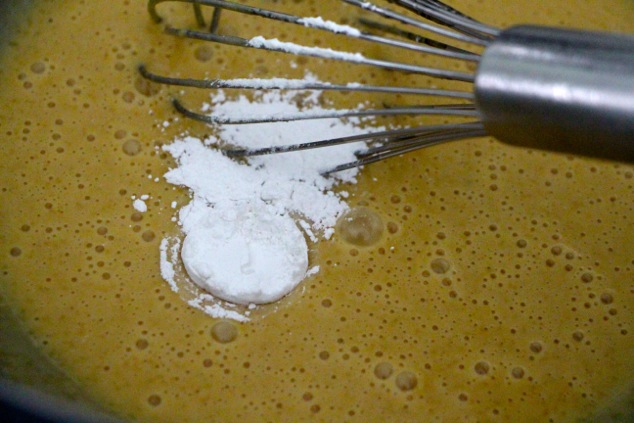 All that is left is to add the baking powder and salt. Mix again to combine well and that's it!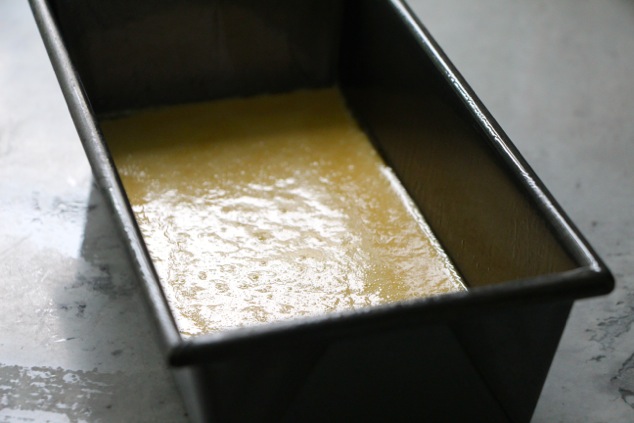 Generously spray oil in a 8'' X 3.5'' loaf pan. Pour the mixture into the pan and bake in a 350°F preheated over for 20-25 minutes.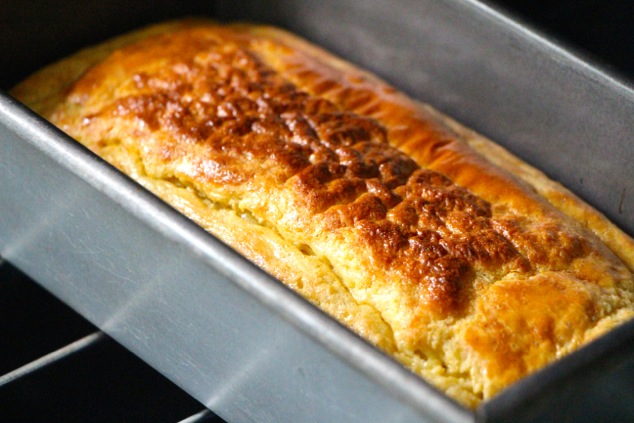 The bread is ready when it becomes firm on the inside and its color on the top is golden brown.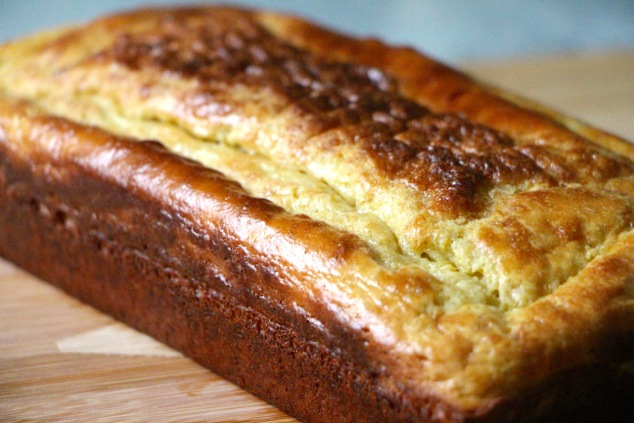 Take the bread out of the oven and allow it to cool slightly before removing it from pan. To remove it from the pan,  use a knife to run around the edges to help loosen up the bread and then flip it out onto a board. allow the bread to cool completely before cutting it.
This bread is best when served fresh; but if you have leftovers, you may wrap it well (airtight) in plastic wrap; just keep in mind that the quality of its texture and flavor reduces when it is more than couple of days old.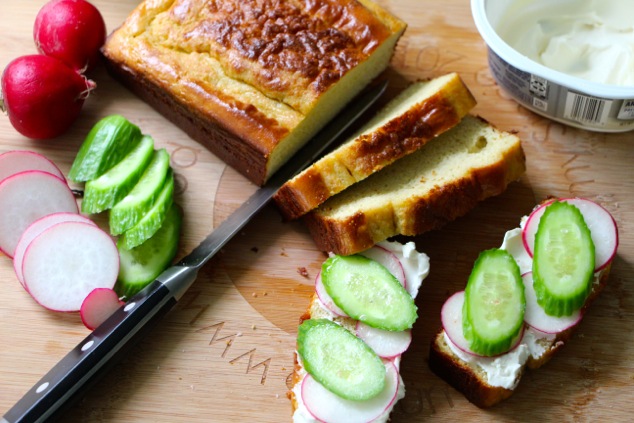 As I mentioned before I love adding flavor to this bread when eating it… so this is most definitely an awesome opportunity to put together a few flavors for an open faced sandwich or any other sandwich you can think of… Last year, a friend of mine told me he used it to make French toast and LOVED the results. My next "go to" with this bread is grilled cheese! 🙂 The sky is the limit for this one – How will YOU eat it?
—————————————————————————–
Quick Recipe:
Tehina Flourless Bread-
Whisk the Eggs with the Honey.
Add raw Tehina and whisk to combine.
Add Baking Powder and Salt and mix well.
Use spray oil to generously coat a loaf pan.
Pour mixture into the loaf pan.
Bake in a 350°F preheated over for 20-25 minutes.