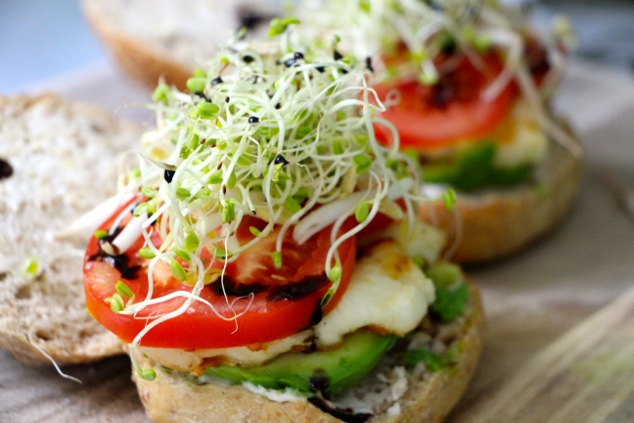 It wasn't long ago when I introduced you to Halloumi cheese in a refreshing and popular chopped salad. I can't say enough about this awesome cheese… it has an amazing flavor and great texture. As I mentioned before, it is probably the only cheese out there that can really take heat and keep its shape. This time this addictive Cypriot cheese is getting on the grill for an unbelievable sear that will leave your sandwich speechless! Oh, you didn't know sandwiches can talk?! Try this one… it's to die for!
You will need:
Halloumi Cheese
Avocado
Tomato
Sprouts
Mayonnaise
Olive Oil
Balsamic Vinegar reduction
Coarse Salt
Bread of your choice
Let's do this!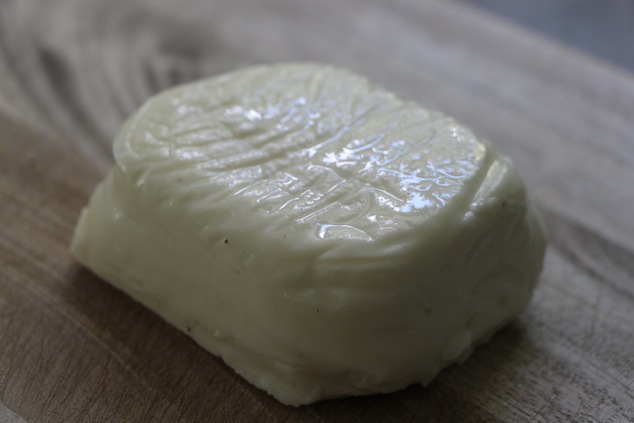 First thing first: get your Halloumi seared. I use a grill pan, coat it with a little olive oil and get it screaming hot.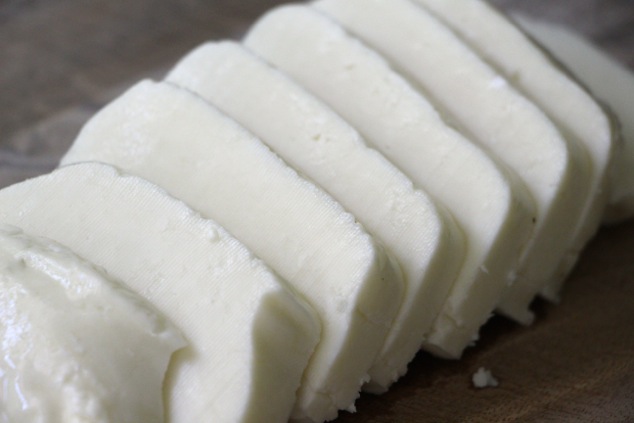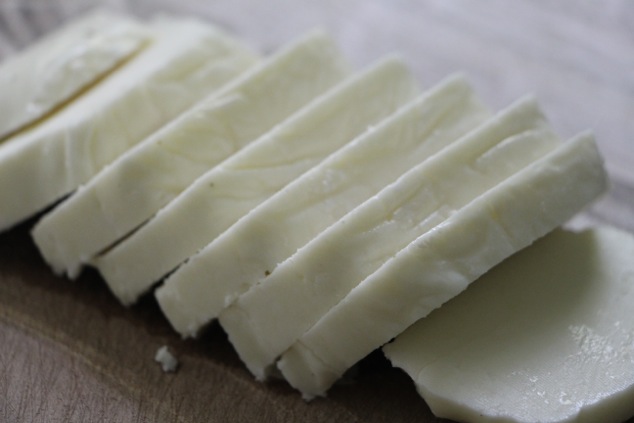 Slice the Halloumi into about half an inch thick slices.
Sear it on one side and then the other.
Get the bread ready: I use multi grain bread for some texture and mild flavor.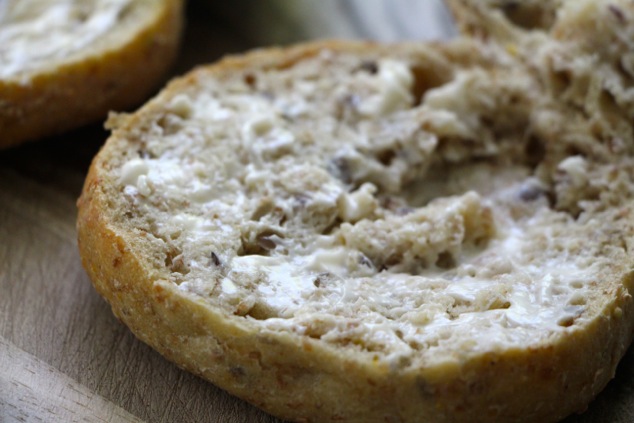 Spread with just a little mayo.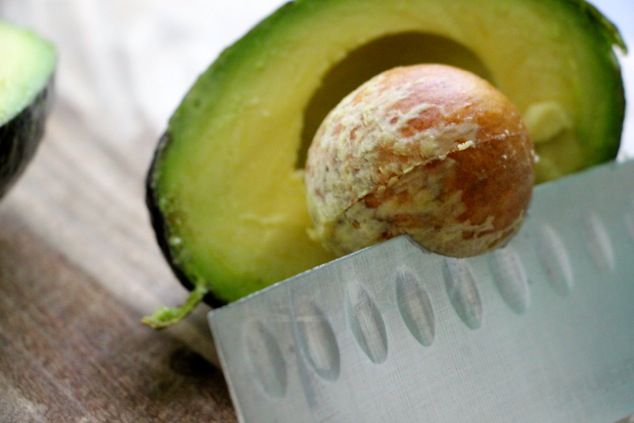 Open Mr. Avocado and thinly slice it inside the skin.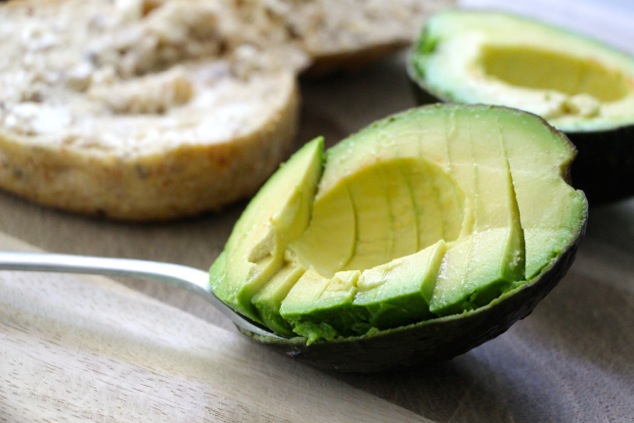 Scoop the slices right from the skin straight onto your sandwich.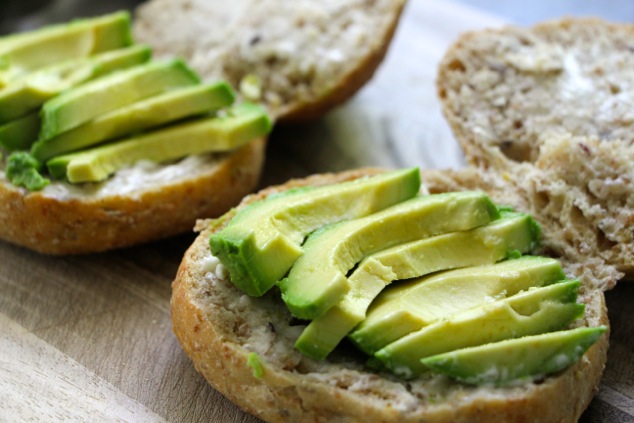 Boom!
At this point lay the beautifully seared Halloumi on the avocado.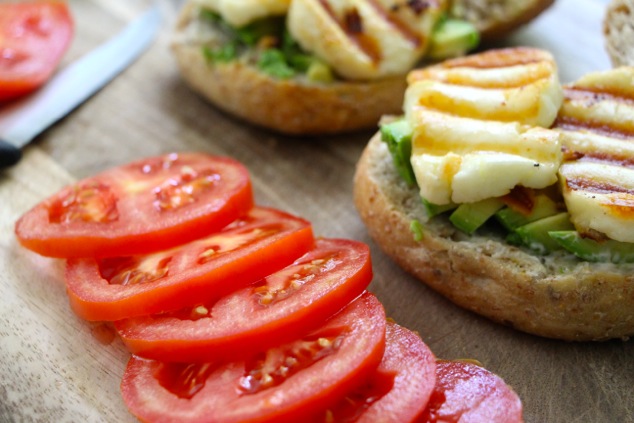 Time for some tomato… slice it nicely and add on top. Sprinkle with just a little coarse salt.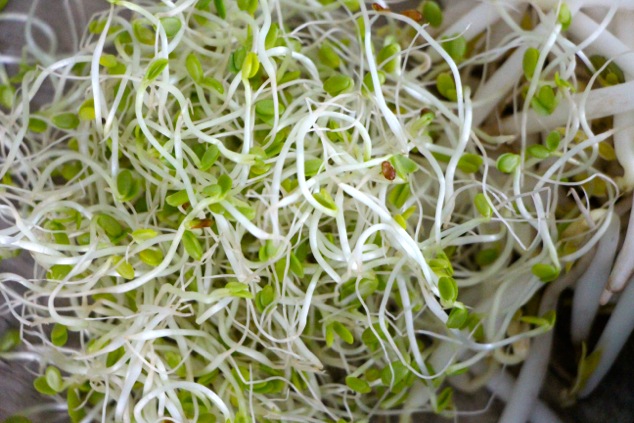 We are not done yet…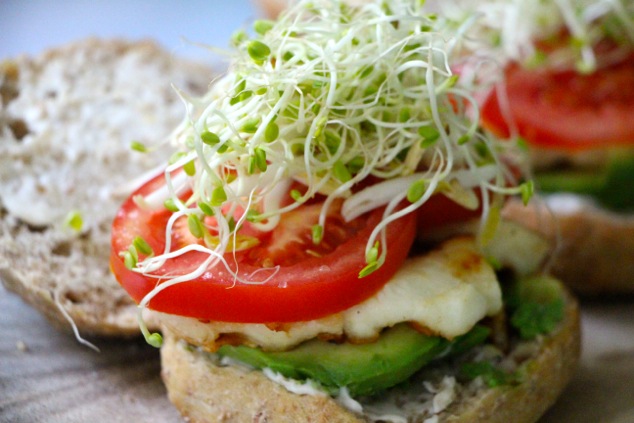 Top with some sprouts.
I love texture and I end up using both bean sprouts and clover sprouts.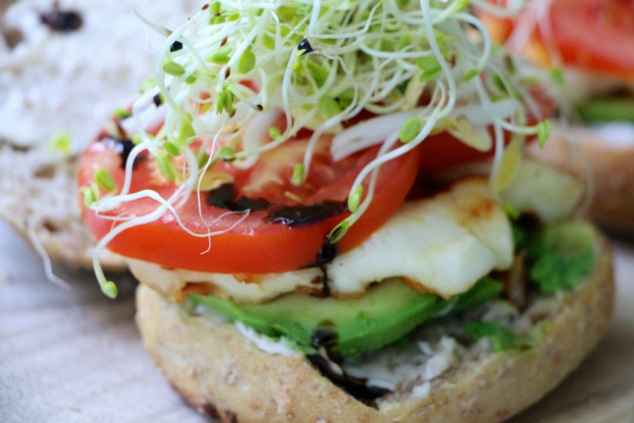 Just a little balsamic vinegar reduction on top… See this handsome fella…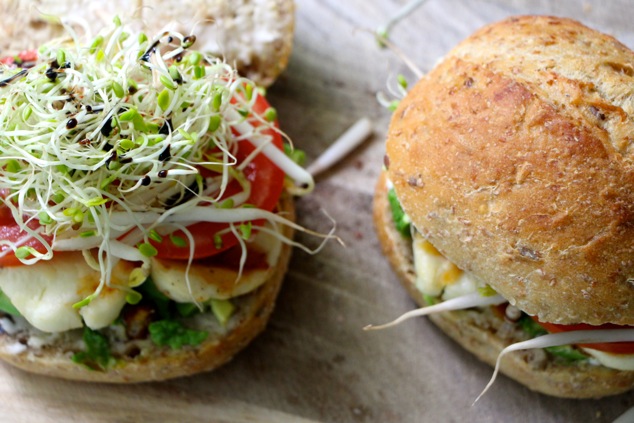 O.K. you can close it now…or at least try 🙂
Open really BIG!
This is going to be the BEST bite of your life. Guaranteed!
—————————————————————————-
Quick Recipe:
Halloumi Cheese Sandwich-
Slice Halloumi Cheese into half an inch thick slices.
Sear Halloumi Cheese on a hot grill pan about a minute or two on each side.
Spread Mayonnaise on Bread.
Add Avocado slices.
Add seared Halloumi.
Add Tomato slices.
Sprinkle with a little Coarse Salt.
Top with some Sprouts.
Drizzle Balsamic Vinegar reduction.
Open BIG!