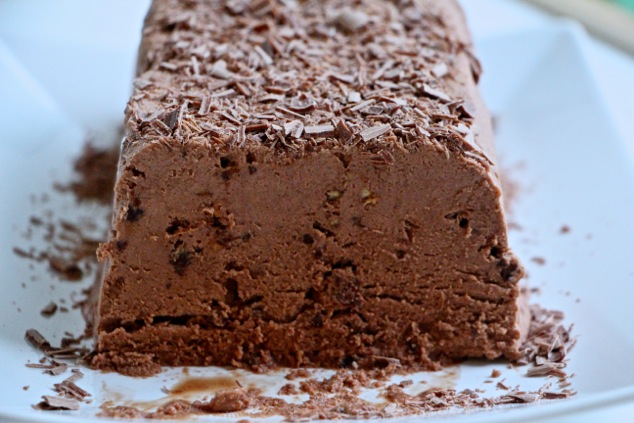 World Nutella day is such a happy day. It was exactly a year ago on the same day on Afooda's Nutella Cookies Post when I was telling you about my long time relationship with Nutella. 🙂 Nutella was my sweet childhood companion; I remember it on a sandwich for lunch or snack, on Paninis and crepes, in desserts of course or just on a spoon.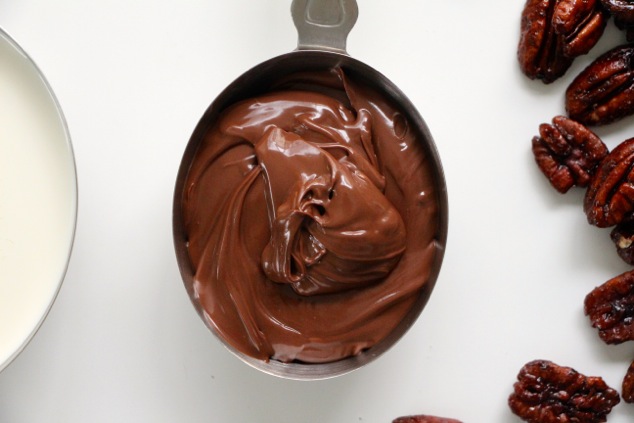 To me Nutella will forever be that familiar taste of sweet memories. To this day, Nutella is a guaranteed ingredient that can always be found in our pantry. Moreover, it makes me so happy to see my children enjoying Nutella the same way I did. In honor of sweet memories and World Nutella Day I whipped up a quick, easy, no-bake Nutella Mousse Cake that is just to die for!
You will need:
2½ cups cold Heavy Whipping Cream (about 600 ml.)
1 cup Nutella
1 cup Caramelized Pecans (0.3 oz.)
*When serving: Top with grated chocolate or chopped caramelized pecans
That's it!
Let's do this!
No bake, no worries. This three ingredient dessert is easy peasy to make.


In a mixing bowl combine heavy whipping cream and Nutella and whip away.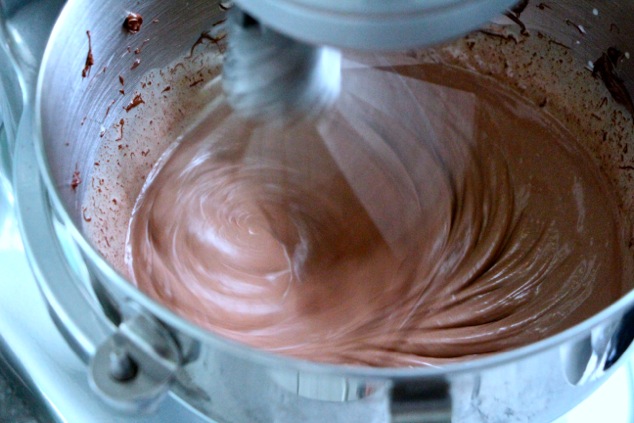 Start on slow speed and gradually increase the speed to high.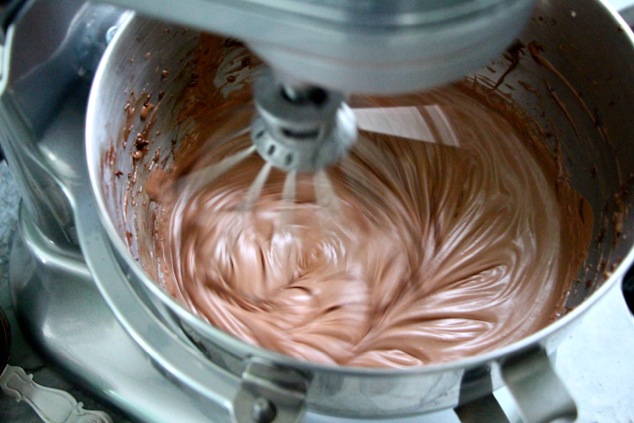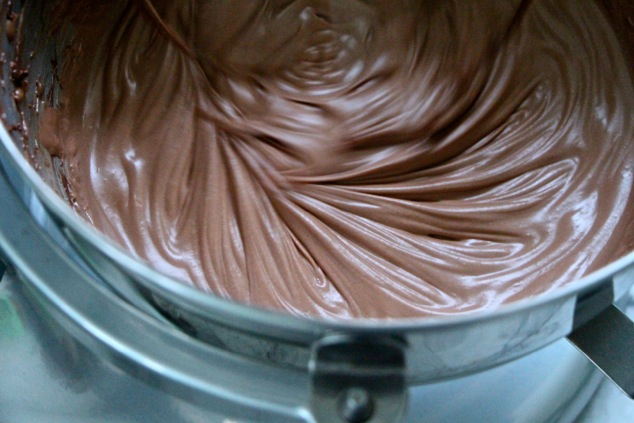 I love seeing the whipping cream lines forming as the cream gradually becomes stable…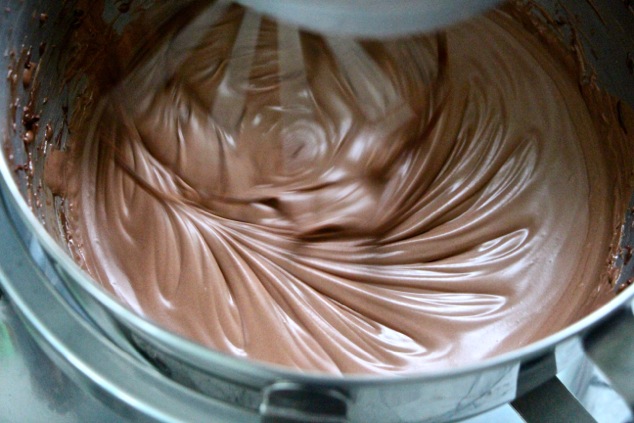 Be careful not to over whip the cream; it all takes just two to three minutes.
The cream is ready!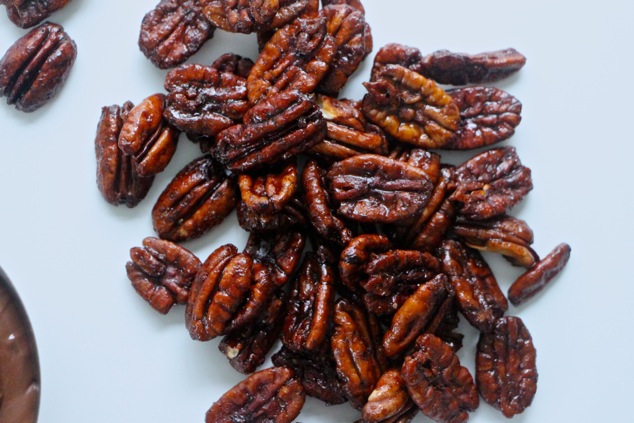 I love pecans… and caramelized pecans just elevate it all to another level. Their flavor and crunch go perfectly with the Nutella flavor and the mousse fluffy texture.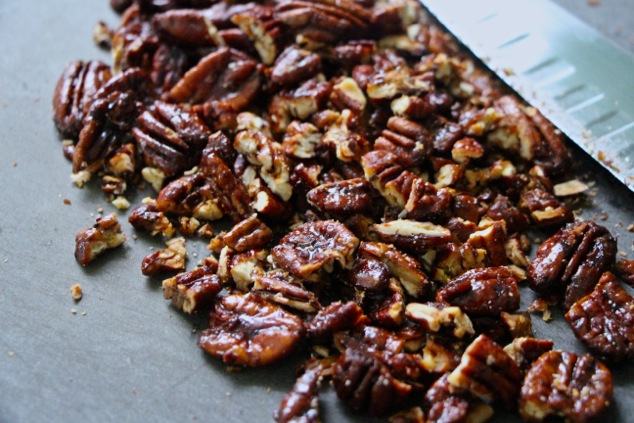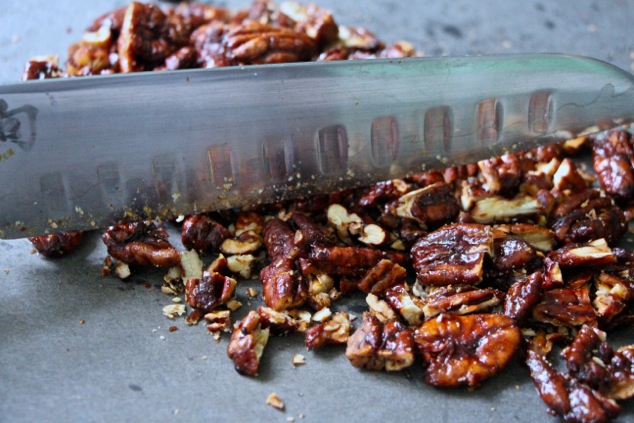 Chop the caramelized pecans into fine pieces.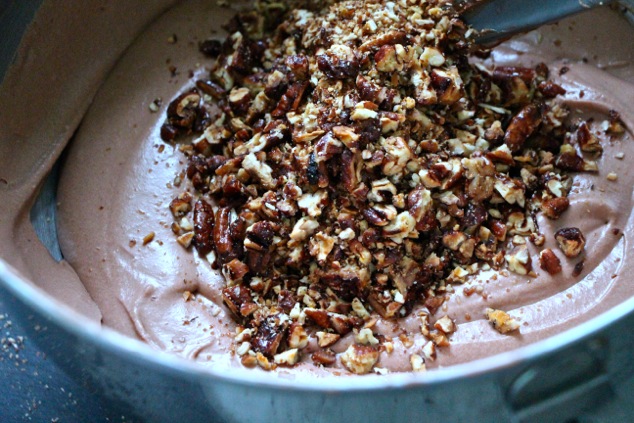 Add the chopped pecans to the cream mixture.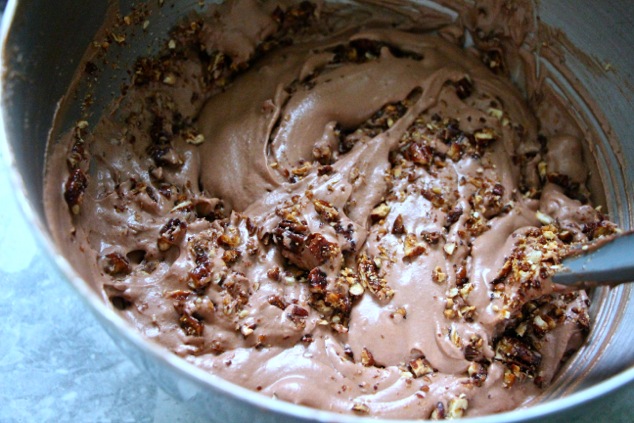 Gently fold them into the cream just until they are spread evenly.


Next pour the mixture into a cake pan. I like using my loaf pan (8.5''x4.5''x2.5''), but you may use any shape you like. Whichever pan you decided to use, make sure to line it with plastic wrap and leave extra edges on all sides to cover the cake. The plastic wrap will make it easier to get the cake out of the mold after it freezes.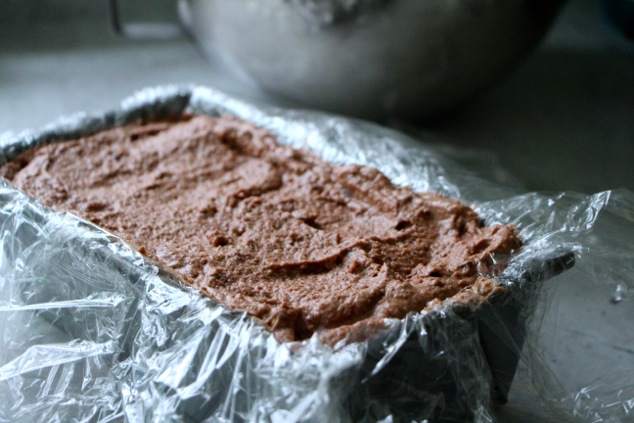 Pour the mixture into the plastic wrapped pan. Use the extra plastic wrap on the edges to fold over the cake. Press down gently as you seal the cake.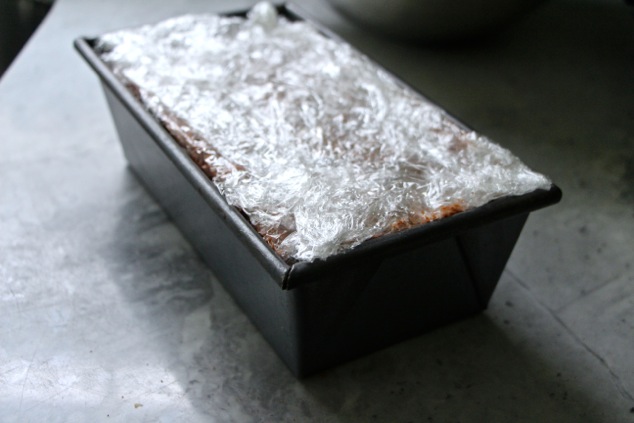 Transfer to the freezer for at least 8 hours. When you are ready to serve, remove the cake from freezer and from the pan. Carefully peel the plastic wrap from the bottom of the cake to the sides. Get a serving tray and place it right on the bottom of the cake. Flip the cake over and carefully continue to peel the plastic off from the top as well.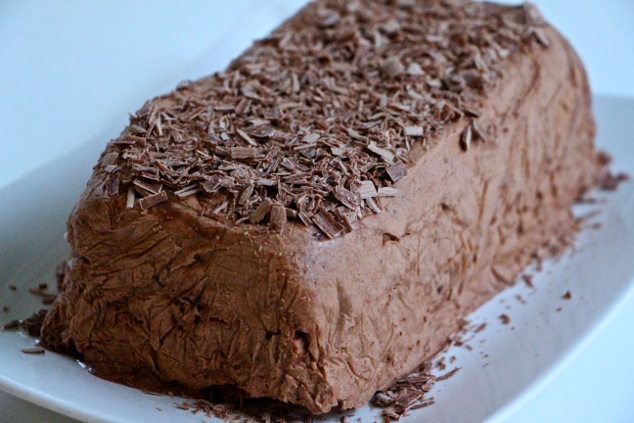 This is it!
I like to add something on top. Grated chocolate, caramelized pecans, hazelnuts pieces or mini chocolate chips… are all great options.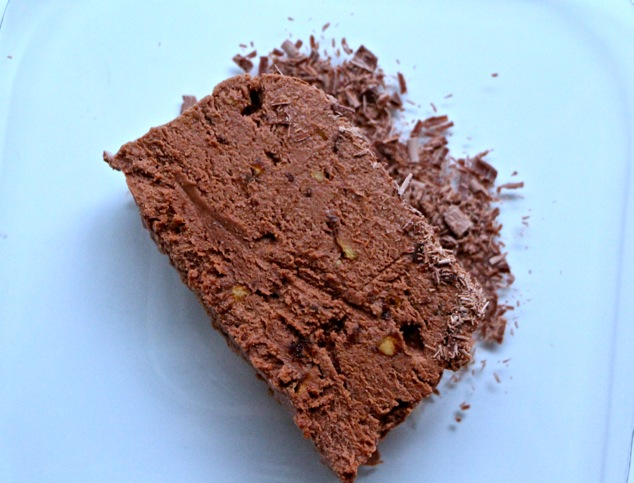 Happy World Nutella Day! I'm ready for my sweet bite are you?
—————————————————————————-
Quick Recipe:
Nutella Mousse Cake-
Combine Heavy Whipping Cream and Nutella in a mixing bowl.
Whip for 2 to 3 minutes just until cream starts to firm up.
Finely chop Caramelized Pecans.
Fold Caramelized Pecan pieces into cream mixture.
Line the cake pan with plastic wrap leaving extra edges for closing.
Pour mixture to the cake pan and cover well with the rest of the plastic wrap.
Freeze for 8 hours.
Remove plastic wrap and transfer to a serving tray.
Top with shaved chocolate or Caramelized Pecan pieces.