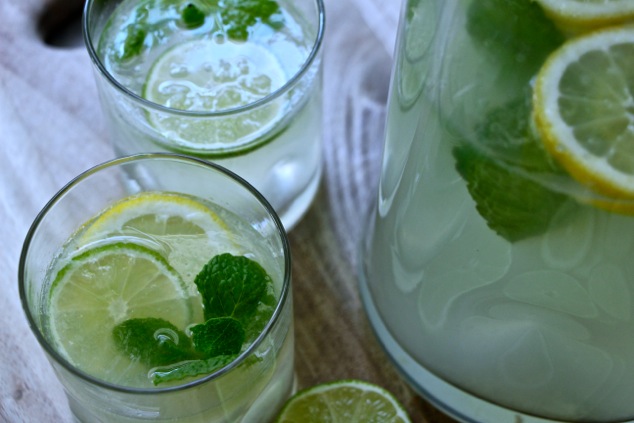 'Dish of the Day':"Lemon Tree" by Fool's Garden
This was such a popular song in the mid 90s' in Israel when I was a teenager. These were the years when we spent long hours listening to music, listening closely and trying to find the meaning behind the lyrics… In this song I hear depression. A person who is trying to change his sour point of view, however, cannot look beyond the sourness to see the blue sky. The "Lemon Tree" is not a positive analogy.
"…I wonder how, I wonder why
Yesterday you told me 'bout the blue blue sky
And all that I can see is just a yellow lemon-tree
I'm turning my head up and down
I'm turning turning turning turning turning around
And all that I can see is just another lemon-tree…"
There is actually another song I know that is also titled "Lemon Tree". This "Lemon Tree" by the trio Peter, Paul & Mary was popular in the 60s'. In this song, a father shares with his son the hardship and sourness of love by comparing love to lemons. Once again, the lemon tree is not the happiest analogy. How depressing! Can you hear the disappointment in my voice? Whatever happened to making lemonade from your lemons?
As much as I appreciate the songs, I have entirely different thoughts when it comes to lemons and lemon trees…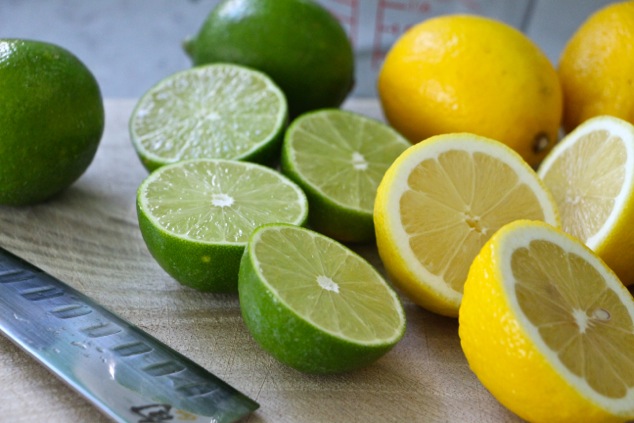 First of all, lemons are absolutely AMAZING! Their flavor and aroma have a magical effect on so many dishes. Using lemons' zest or juice, fresh or cooked – they have the ability to bring taste to another level. What would we all do without them…?
Moreover, as a child I knew at least one lemon tree pretty closely… My Savta's (grandma) yard was filled with many fruit trees, just to the right of the entrance gate; there was also a lemon tree. As kids we would pick lemons year-around whenever my Savta would ask us to.
Yom Kippur, the Day of Atonement, is the holiest day of the year on the Jewish calendar. It is also part of the high holidays of the New Jewish Year, when we continue to look into our inner selves in the search for self-improvement and closeness to G-d. We spend the day in synagogue services, praying, reflecting and fasting. Breaking fast is my favorite part of the holiday and not only because I get to be reunited with food… 🙂 Every year at break fast I get this "once in a year" feeling of understanding, appreciation and gratefulness. This year, let's set aside sourness and embrace more happiness and joy.
Food on Break Fast
Families have various traditions in regards to the food that is served on Yom Kippur's break fast. Our Tunisian break fast table at my Savta's started with homemade lemonade and a few light sweets. The thought behind this light, sweet serving was of how we can gently help our bodies recover after a long fast. A fresh combination of lemon, ginger and sugar is the perfect start. Throughout the years and to this day, homemade lemonade is the first thing I ask for at break fast.
You will need:
¾ cup Lemon Juice (about 3-4 Lemons)
+ 2 tbsp. Lemon Juice (about ½ a Lemon)
¼ cup Lime Juice (about 2 Limes)
1 cup Sugar
1 cup + 7 cups Water
Ginger Root (about 1 inch)
1 DROP Rose Extract
For Serving:
Slices of Lemon and Lime
Mint Leaves
Let's do this!
To maximize this lemonade flavor, I like a combination of lemons and limes. The ratio is 1:4 limes to lemons. It is fun to play with the lemony flavor…
You may use Meyer Lemons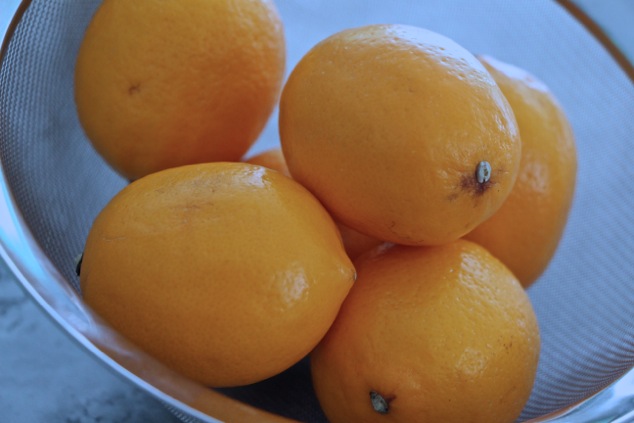 Meyer Lemons are a type of lemon that is more delicate. The color is usually a shade of light orange, they are round and their skin is thin. Meyer lemons' flavor is less acidic and a little sweeter, so if you end up using them to make lemonade you may need less sugar.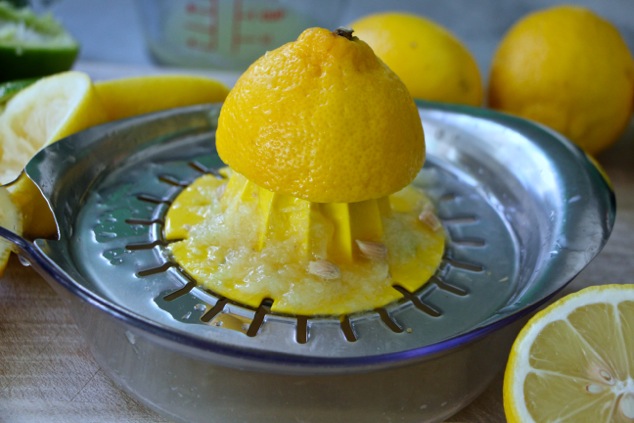 This time, I used regular lemons and limes. Squeeze your lemons to get three quarter cup of juice – I ended up using three and a half lemons.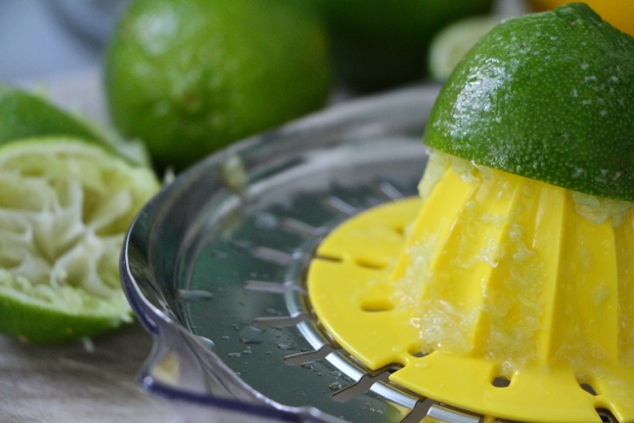 Squeeze the limes to get one-quarter cup of fresh juice – I used two limes for this task.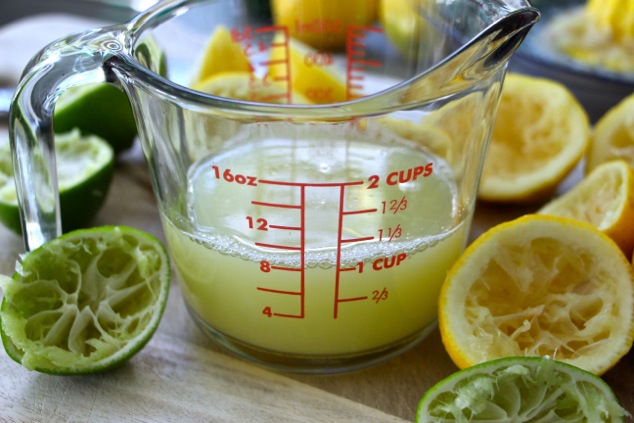 Combine the two juices to a one cup freshly squeezed lemon-lime juice. Now that we have the sourness, let's prepare the simple syrup.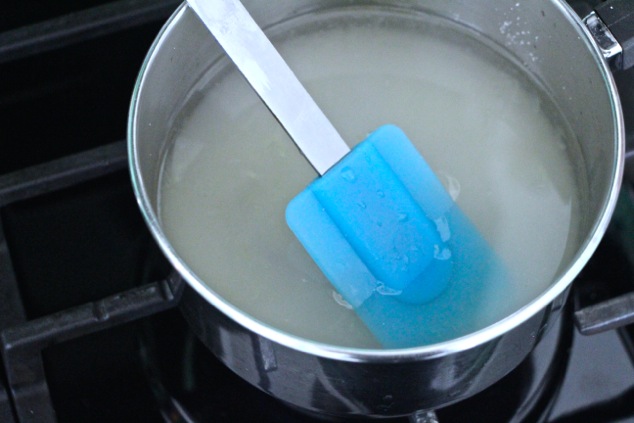 This simple syrup is infused with two additional flavors: ginger root and rose extract. It just gives the lemonade that Tunisian flair with a gentle hint of freshness and calmness. In a small saucepan, combine one cup of sugar with the juice of half a lemon and one cup of water.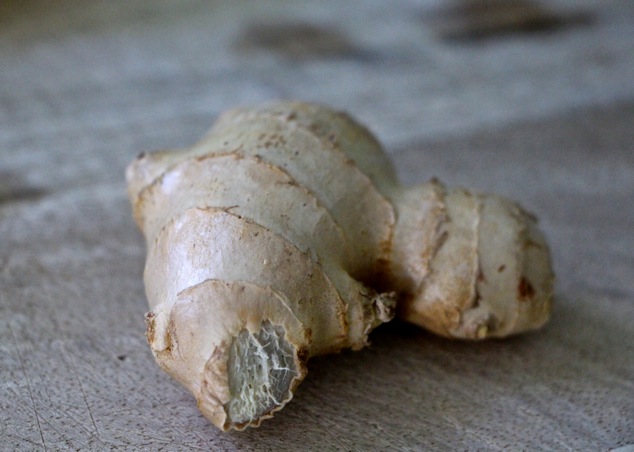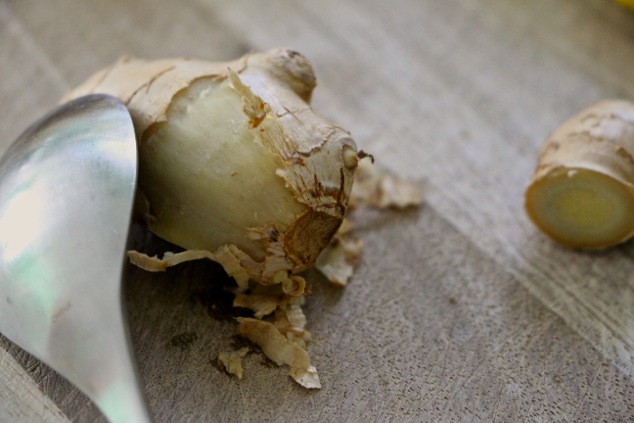 Peel the ginger root. I do it with the edge of a teaspoon – the skin comes off easily.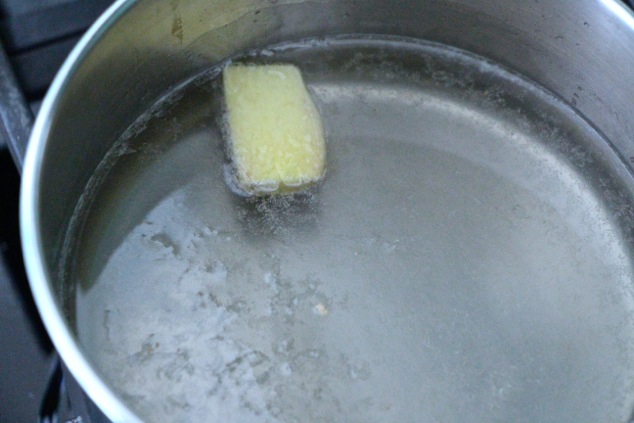 Add the ginger to the pot and cook on medium heat until the sugar dissolves into the water and the syrup start to form small bubbles.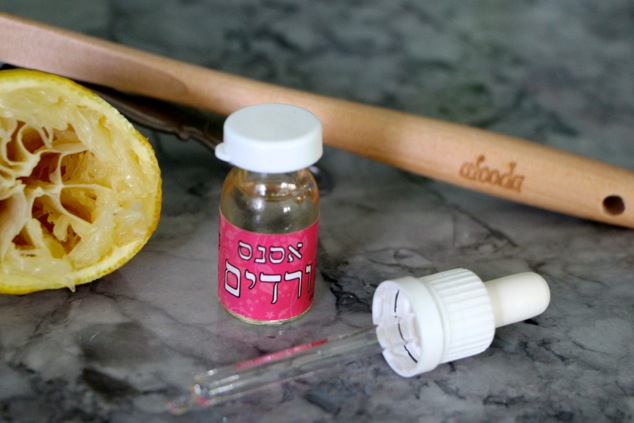 Turn off the heat and add just ONE DROP of rose extract (it has very powerful aroma and flavor).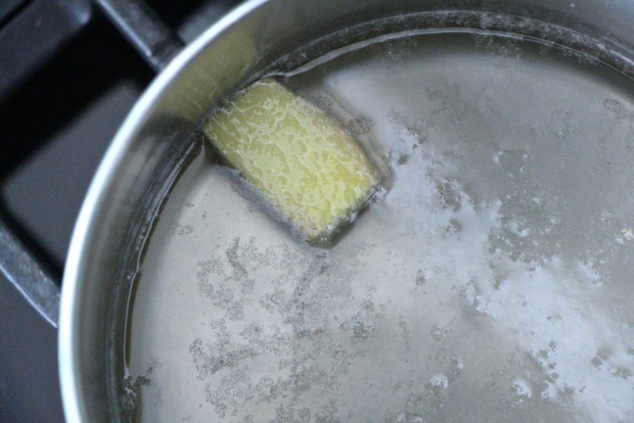 Mix it in and allow the syrup to cool completely with the ginger piece still in it. Time to transfer the lemonade into a pitcher.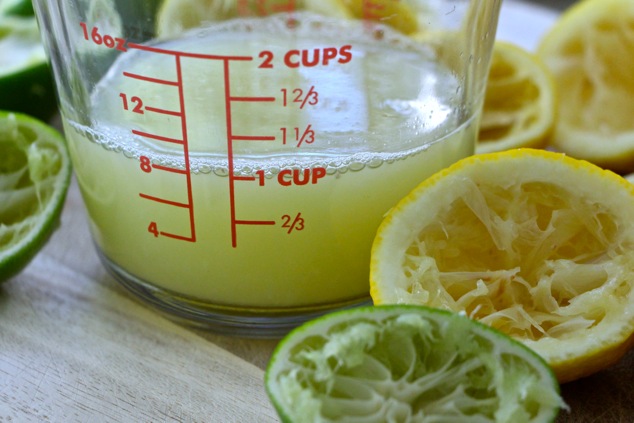 First, pour the lemon-lime juice in; next, add the cooled simple syrup.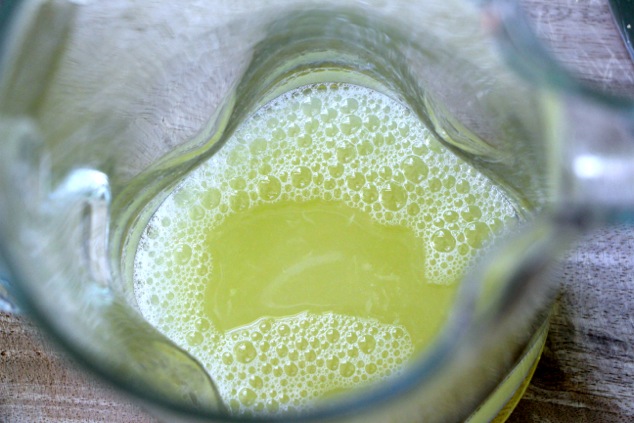 I just LOVE the smell of FRESH LEMONS!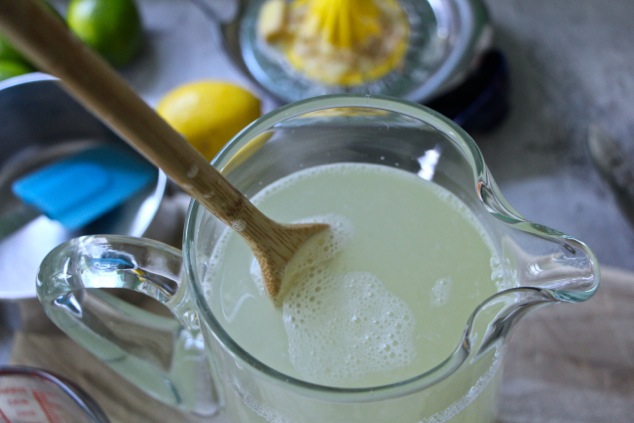 Add about 7 more cups of cold water to dilute the lemonade.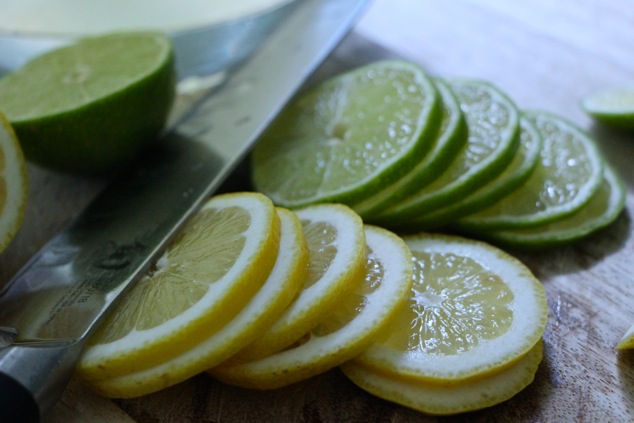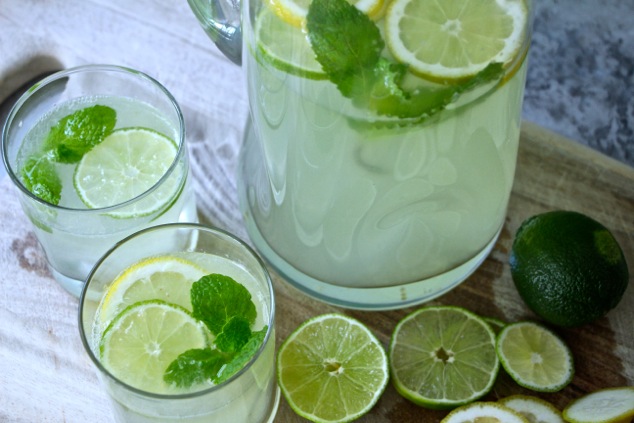 Serve cold with thinly sliced lemons or limes and fresh mint leaves.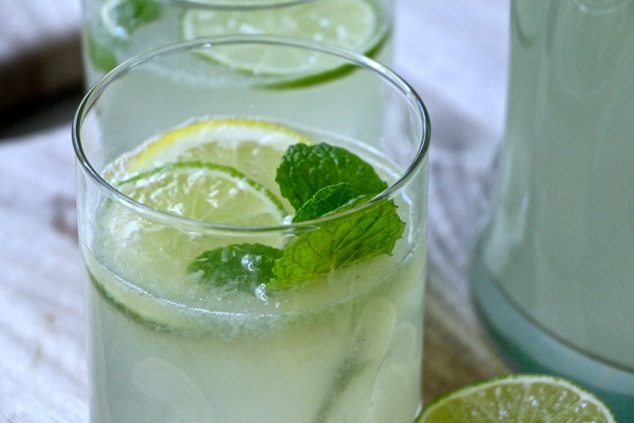 Enjoy the sweet freshness!
—————————————————————————–
Quick Recipe:
Homemade Tunisian Lemonade –
Combine ¾ cup of freshly squeezed Lemon juice with ¼ cup of freshly squeezed Lime juice.
Prepare the simple syrup by combining the Sugar, water and the juice of half a Lemon.
Add Ginger Root.
Cook over medium heat until the ingredients are unified and the syrup form small bubbles.
Turn off heat and add ONE DROP of Rose Extract.
Mix well and allow cooling completely.
Pour into a pitcher the Lemon-Lime juice, simple syrup and 7 more cups of Water.
Mix well.
Serve cold with sliced Lemons and Limes and fresh Mint leaves.