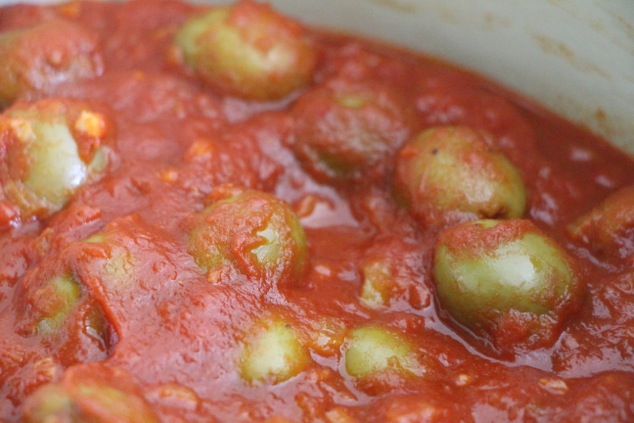 Olives and tomato sauce …it is obvious that these two pretty much belong together…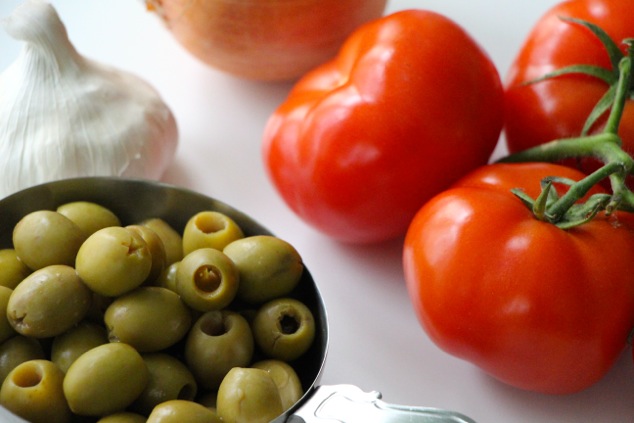 And it just happens to be that this traditional Tunisian dish re-coined the term "marry right". You see, when it comes to tomato sauce, the term "marry right" gets a whole new and true meaning 🙂
Tunisian cuisine has a huge love for tomato sauce; it is by far the preferred sauce of quite a few side dishes. My husband who's not really a fan of tomatoes on their own, is actually obsessed with tomato sauce… And so between my Tunisian dishes that take over our house and his crazy love for tomato sauce – We are just like green olives and tomato sauce, we most certainly "married right"…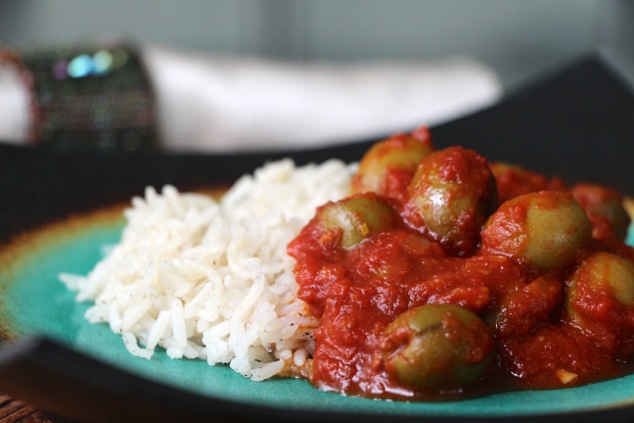 I found that this traditional Tunisian side dish is cooked in a few different versions. While different families have different variations to this dish, the idea of pairing olives and tomato sauce remains.
My Savta (grandma) used to cook this dish with chicken thighs and serve it over white rice. Even though I was never a huge fan of chicken, it was one of my favorite dishes. For me it is all about the olives and the sauce, so I modified the recipe into a vegetarian version.
You will need:
2½ cups Green Olives (pitted)
2 tbsp. Olive Oil
½ medium Onion
4 cloves Garlic
2 cups Crushed Tomatoes
½ cup Water
1 tbsp. Sugar
1 tbsp. Sweet Paprika
1 tsp. Black Pepper
1 tsp. Salt
1 tsp. Harissa (optional) or sub with a few chili flakes.
A word about Fresh Tomatoes vs. Crush Tomatoes in a Can: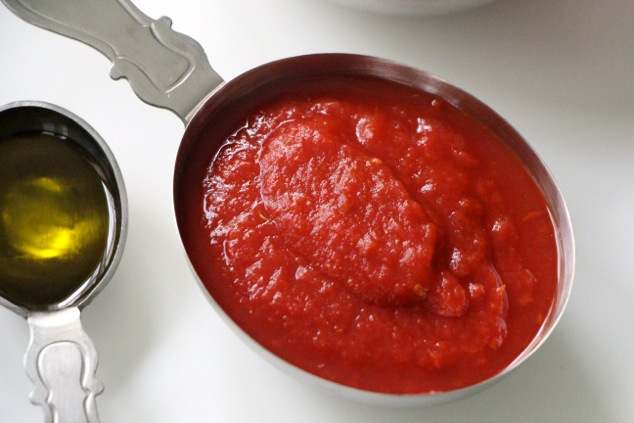 A "Fresh Girl" Confession 🙂 There are times I actually find myself choosing Italian canned crushed-tomatoes over fresh tomatoes. It contains great quality tomatoes, which are not always easy to find ripe, red and sweet year around.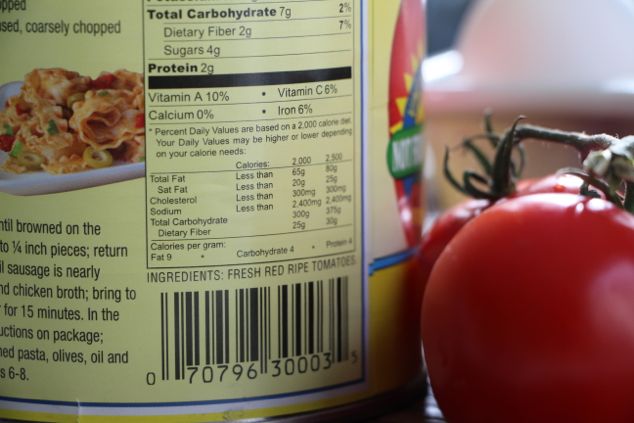 So as far as making tomato sauce, my Tomato Rule is- pick Can over Fresh tomatoes if: 1. You use a great brand 2. You make sure there is only ONE ingredient in the can- Fresh Red Ripe Tomatoes and nothing else.
Let's get to work: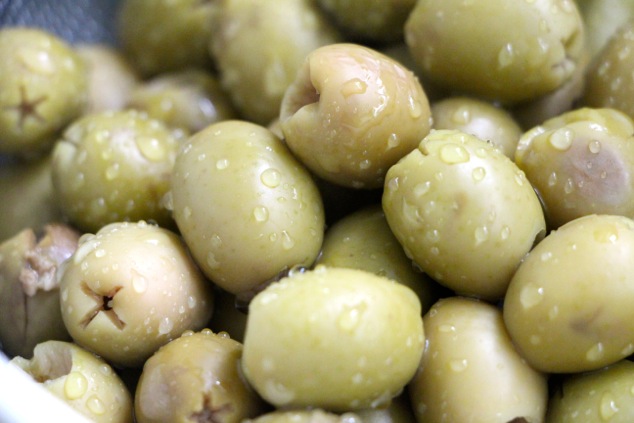 Say after me: Drain and Wash and Wash and Drain 🙂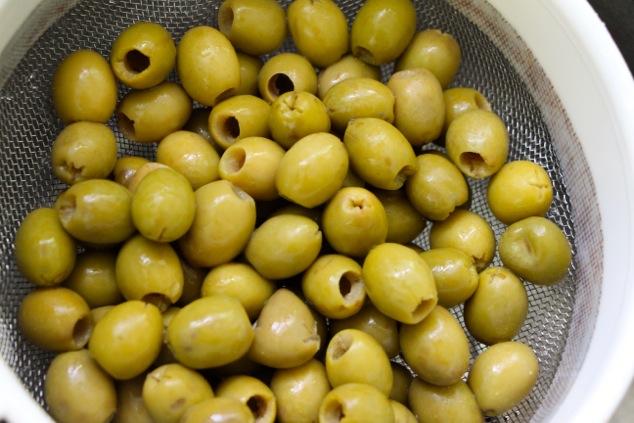 Start with the pitted green olives; we need to partially get rid of the brine taste they have. Start by washing them well with cold water and drain.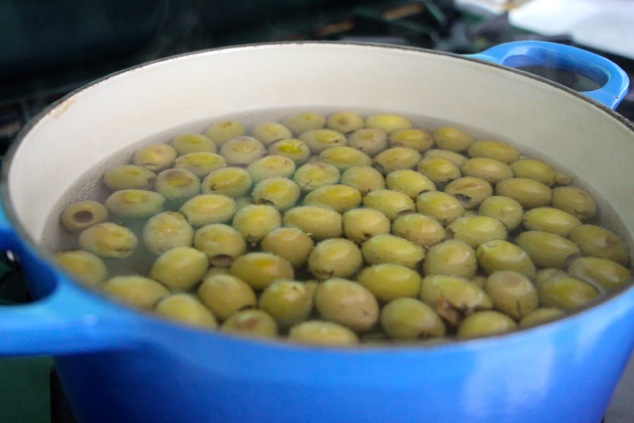 Place them in a pot, fill with cold water and bring to a boil. Cook for about 15-20 minutes, keeping a lively simmer.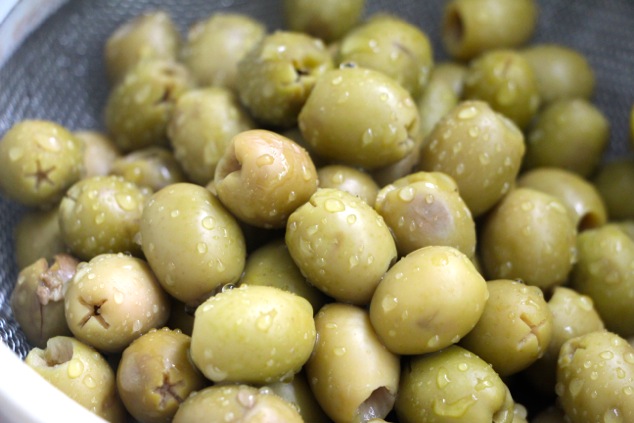 Drain well and wash again with cold water. Drain and set aside.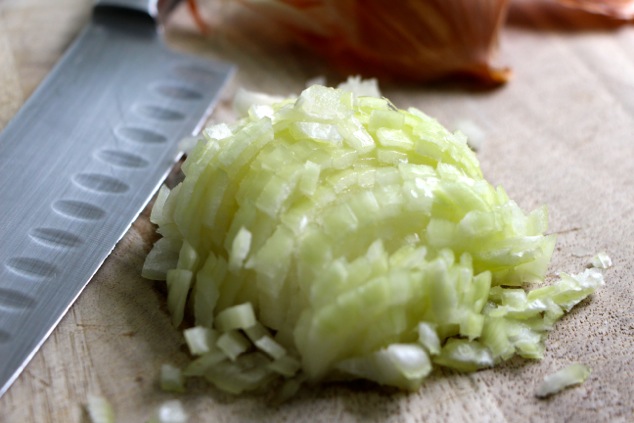 Thinly chop the onion.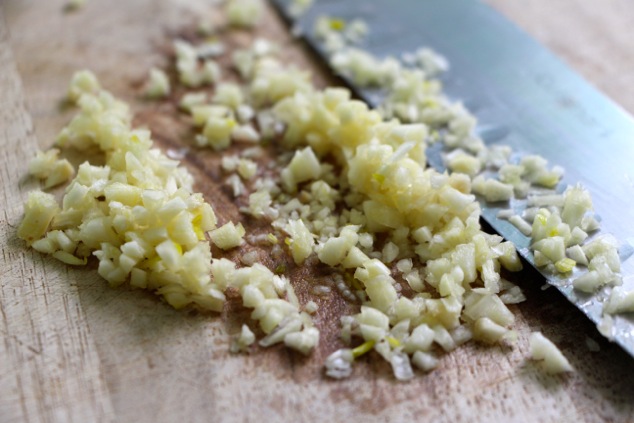 Chop the garlic finely.



In a medium pot sauté it with olive oil over medium heat until the onions are clear and fragrant. Add the Harissa (or chili flakes) and mix it in. Continue by adding the garlic and cook for just a minute – Don't let it burn!


Add the crushed tomatoes, sugar, spices and salt. Cook for 5 minutes, mixing every so often.
Add the drained green olive and ½ cup of water and mix well.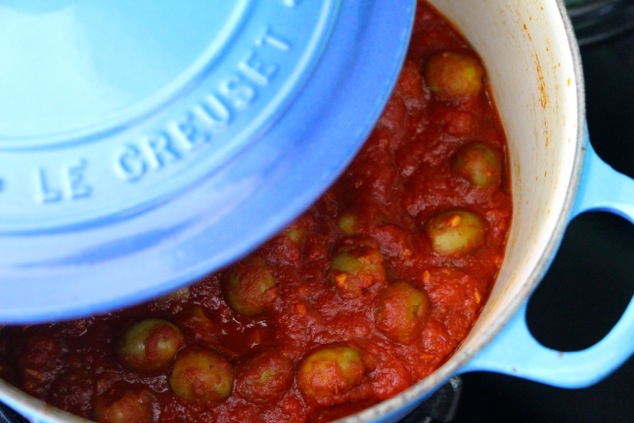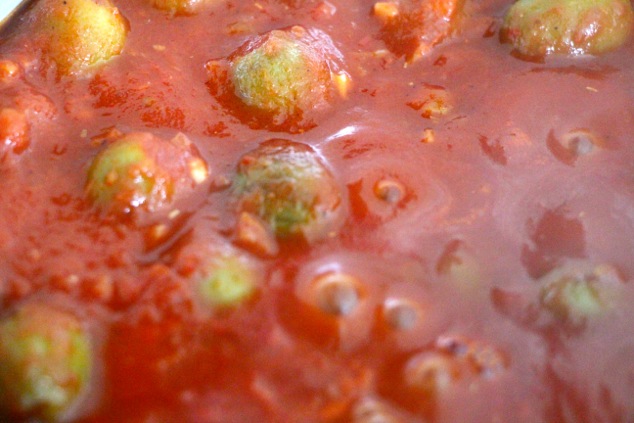 Cover the pot and cook for about 35 minutes on low heat.
You may check on your olives and sauce a couple of times and give them a good mix, just to show them you care… 🙂
The aroma is all over and that means the dish is READY!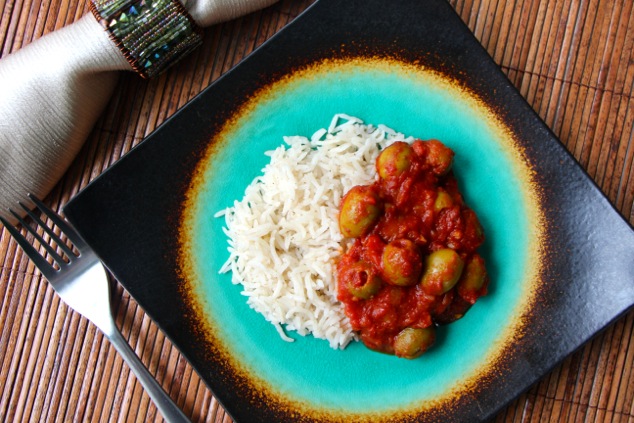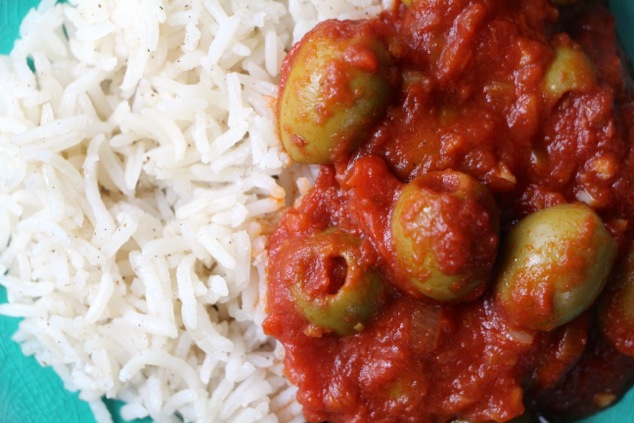 I like to serve this dish along with the plainest rice to let all its flavors shine…
—————————————————————————
Quick Recipe:
Green Olives in Tomato Sauce-
Wash the brine off the Green Olives.
Place in a medium pot with cold water and bring to a boil.
Cook for 15-20 minutes, wash in cold water and drain again.
Sauté thinly chopped Onion in Olive Oil over medium heat
Add Harissa (or chili flakes) and mix well.
Add chopped Garlic and cook for just a minute.
Add crushed Tomatoes, Sugar, Sweet Paprika, Black Pepper and Salt.
Mix well and cook for 5 minutes.
Add drained Green Olives and ½ cup Water and mix well.
Cover the pot and cook for about 35 minutes on low heat (checking and mixing occasionally)